Why should we reorganize the workforce to meet the needs of the 21st century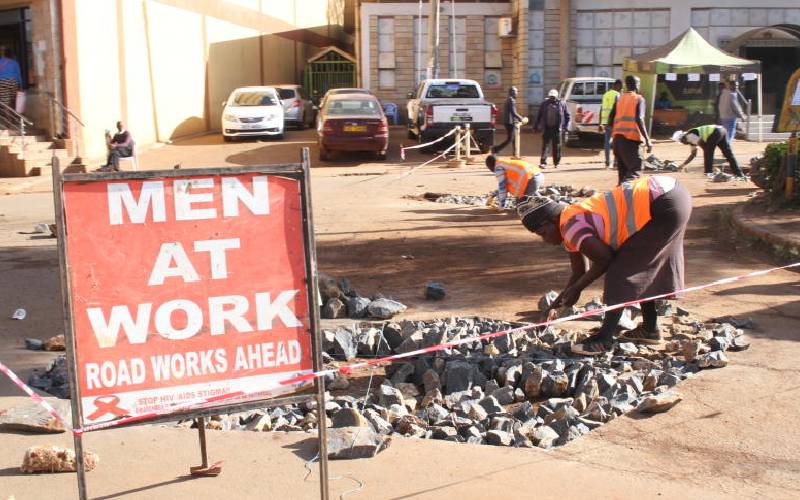 In December 2018, a senior official from the Ministry of Transport visited Lamu Port and revealed disturbing information. He said that of the 1,200 youths who had previously been employed as casual laborers at the port, only 50 were from Lamu. Many young people in Lamu were unwilling to work as casual laborers, citing low wages and long working hours. The government representative then challenged parents to ensure that their children learn skills that would make them employable once the port is fully operational.
The industrialization we seek to achieve, coupled with the ongoing green revolution, will create new jobs that will require new skills. This is why our curriculum, from primary to university, must respond to new market opportunities. Regardless of the dissenting voices and initial challenges, we must commend the Kenya Institute of Curriculum Development (KICD) for designing the Competency Based Curriculum (CBC) which was launched in 2017.
CBC emphasizes the development of skills and the application of those skills to real-life situations. With this in mind, colleges and universities need to revamp their courses and adapt them to today's marketplace. According to a 2018 employer survey, 30% of employers blamed a low-skilled workforce for their growing pains.
In 2021, the Kenya Youth Policy Development Report confirmed the results of the 2018 survey. The report found that a glaring skills mismatch was preventing young people from getting jobs. This mismatch stems from a weak link between education and industry. To solve this problem, I suggest that we build strong bridges between education and industry. Our young people cannot leave high school to take university courses that may not guarantee them a job. The Kenya Universities and Colleges Central Placement Service is a state body responsible for providing career guidance and screening students for admission to tertiary institutions. I suggest they improve their ability to gather marketable skills intelligence in today's economy. For example, what skills will propel the industrialization of Kenya? What skills are particularly relevant in the digital age we live in? With all the talk about Web 3.0, should blockchain technology become a central part of our ICT courses?
The answers to these questions must be discovered through an elaborate multi-stakeholder process. In addition, we also need to retool the skills of those who are already working. This is what improvement entails. In a job market whose needs and opportunities are changing at breakneck speed, it is important to upgrade the skills of our workforce so they can perform optimally for maximum benefit.
The 2021 Economic Survey found that eight in ten teachers lacked the skills to teach CBC. This deficiency can be corrected by improvement. Likewise, we need to conduct a skills audit in other sectors of our economy so that we can appropriately achieve skills upgrading. This way, we won't have a workforce whose skills are lagging behind market needs.
The Covid pandemic has upended many of these market needs. For example, many jobs lost in the hospitality industry may not return anytime soon. Prestigious hotels in Nairobi like Intercontinental and Radisson Blu remain closed. Thousands of hospitality workers in Kenya who have lost their jobs should be retrained through market-relevant training. Skills are often not exclusive to a single job. They can be remodeled and used in other sectors. Servers who have lost their jobs can easily be requalified for careers in customer service. After all, they are very experienced in dealing with people. In order to get the most out of our nation's skills, HR departments need to analyze skill sets, not just experience and academic documents. At the macro level, there is a need for policies that prioritize a skills-based approach to building our economy. In addition, the government should invest funds for the development of relevant skills.
Think green, act green!