"We need a living wage"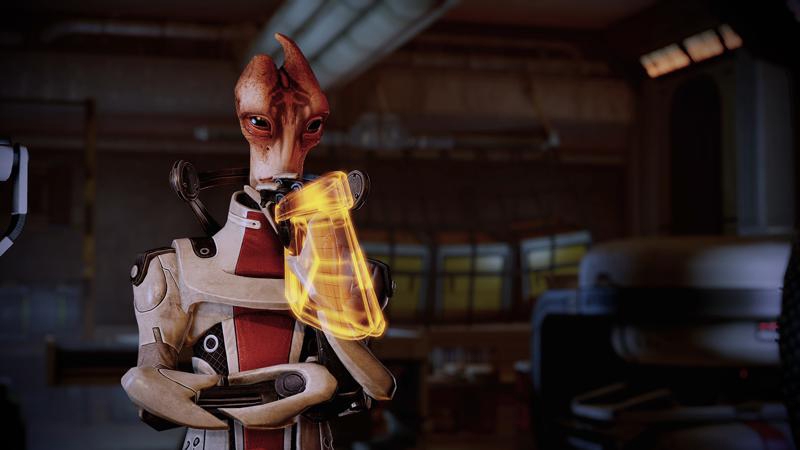 Like a thunderclap, the news fell this week that the contractors of Keywords Studios, based in British Columbia and working at BioWare Edmonton, had officially applied to unionize.
For those not close to the company, this news came as a surprise. Although there had been reports of workplace challenges on various BioWare projects, little had been written about the situation of contractors working to support the studio. This stands in stark contrast to Raven Software's organizing efforts, which erupted following a confusing series of layoffs that preceded changes to how Activision Blizzard hires contractors.
So what's going on in cold north Edmonton? The answer will come as no surprise to any gaming industry veteran. In an email interview with Game Developer, a spokesperson for unionized contractors Keywords Studios talked about being paid minimum wage in a town with expensive rent.
This representative (who requested anonymity in order to speak freely about confidential matters), also shared more specific details about his experience. Although the group works at BioWare, their main struggle is with the contracting company that oversees their work.
Minimum wage, maximum rent
As mentioned above, Keywords Studios unionized contractors are primarily focused on securing a contract that guarantees a living wage. The group's rep said members of their bargaining unit are "struggling to make ends meet" working on BioWare Edmonton games.
"[That] must change, otherwise we cannot continue to do this work," they said.
This group of development support entrepreneurs earn the Canadian minimum wage, which is $15/hour (in Canadian dollars, it's about US$11). "That's the same salary as an entry-level fast food employee," the rep said. "I think the local Wendy's pays more than what I'm currently earning."
Rent in Edmonton is currently around $1,000 per month. After taxes, these workers spend half their wages on rent, and rising inflation on food and other essentials has started to hurt their pocketbooks. BioWare's internal testers apparently earn "double" their salary.
We asked the group directly whether working conditions at BioWare had contributed to the union drive. "Our colleagues at BioWare have treated us very well, but we are obviously limited in our interactions by our contract," their rep said. "We usually aren't invited to social events as part of the project or given the same vacation or benefits."
They also said that on several occasions BioWare Edmonton had closed its offices and its employees had the day off, while contractors continued to plug in. "Our main grievances relate to Keywords Studios," they reiterated. "We felt it was our only recourse."
A breaking point for the organizing group was apparently a sudden plan that fell on their heads to return to the office at this stage of the COVID-19 pandemic, which would have sent contractors into the building every day of the week. As they said, it was a strange requirement that was not imposed on all workers at BioWare Edmonton. "Our team has been working remotely for years now, but we haven't been afforded the same benefits for studio employees on working from home or hybrid options."
So the group turned to the United Food and Commercial Workers of Canada, which has apparently helped tech workers organize in the past. Their Local 401 has a "good reputation" in the working community.
Operated long enough
The group thanked the unionized employees of Raven Software for inspiring their efforts and expressed gratitude to them and other unionized workers for embracing the cause.
When asked what they would say to other developers who were considering organizing, the group's rep replied, "If you've ever thought about it, go ahead. Life's too short to go on. to be exploited."
They also pointed out that their employers (both EA and Keywords Studios) are racking up records profits (Keywords Studios specifically made €48 million in profit, or roughly US$51 million) as they struggle to make rent. "You have the creative power and skills they need and you shouldn't be taken advantage of for wanting to create passionate work."
The road ahead for this bunch of Keywords Studios entrepreneurs seems pretty steady. The group needed 40 per cent of the team to sign union cards to submit their application to the Alberta Labor Relations Board. They need 51% on a "yes" to form their union. "We are very confident that we will reach that number."
We've reached out to BioWare's parent company, Electronic Arts and Keywords Studios, for comment on this story, and will update if they respond.