tamil nadu: Why Tamil Nadu needs a gender-equitable health workforce | Chennai News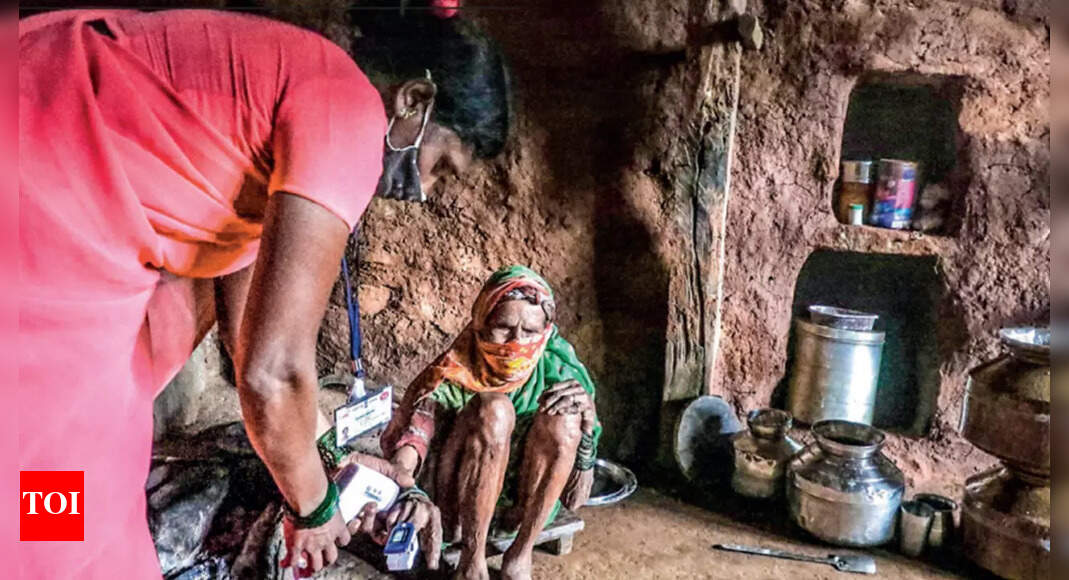 CHENNAI: As we mark World Health Day this year with its poignant theme "Our Planet, Our Health", it may also be a good time to reflect on progress related to last year's theme: " It is time to build a fairer and healthier world". for everyone, everywhere".
When assessing "equity" in the context of health care, gender inequalities have been a constant concern across all domains. While gender-based disparities are widely discussed when analyzing health outcomes and service delivery, little attention has been paid to inequalities that prevail on the side of the service provider – the health workforce.
Globally, women make up seven out of 10 health care workers, making them an important stakeholder in the delivery of public health services. The scenario of inequalities in the country should be analyzed by understanding its unique context where patriarchal norms and gender inequalities are deeply embedded in society. In Tamil Nadu, women make up about 75% of the state health workforce, while only 25% of them hold managerial positions.
Women are at the forefront of health care delivery. For example, the Ayushmann Bharat flagship program aims to achieve Universal Healthcare (UHC) for citizens by establishing 1.5 lakh Health and Wellness Centers (HWCs) across the country. These HWCs typically have a team led by a mid-level health provider (MLHP), primarily a nurse. The health team at sub-centre level also mainly consists of an MLHP, Auxiliary Nurse Midwife (ANM), ASHA and an anganwadi worker, all of whom are women working to provide a range of services, bringing the country closer to its vision of CHU.
"Everyone here knows me," says a Woman Health Volunteer (WHV) from Siruvanthadu in Villupuram. She is one of approximately 11,000 WHVs placed across Tamil Nadu under Tamil Nadu's recently launched "Makkalai Thedi Maruthuvam" scheme, bringing healthcare to people's doorsteps. His main task is to provide blood pressure and diabetes medication to beneficiaries in his community, check their blood pressure and blood sugar levels during visits, and arrange transfers to higher institutions if necessary. In many ways, along with the village nurses, these women are the face of TN's public health system. However, they are "volunteers" and they receive only Rs 4,500 per month, including travel allowances.
For these workers, pride, satisfaction and dedication to this heavy task are evident. The financial incentives seem less important compared to the empowerment, community recognition and dignity that this role offers them. This perspective shared by many women should not, however, lead them to be exploited as cheap labor because the volunteers recruited through the network of self-help groups are not included in the information system on the management of human ressources.
The marginalization of women and the exclusion of their skills and perspectives from decision-making will weaken any strategy put forward with the health system. But then, inclusion in decision-making can also seem far-fetched to many when female staff are denied even the most basic rights like pay raises and maternity leave for contract job holders. Furthermore, as evidenced by other low- and middle-income countries, a growing wage gap and overall decline in wages has also been observed in the health workforce, which could be attributed to the increased feminization of the health workforce.
This is very worrying when a visit to a district hospital after midnight is enough to demonstrate that a majority of those on duty are women, toiling in labor wards and caring for anxious family members. It is essential to note that the services provided by these personnel are not limited to medical care as they often provide mental support and social care, which cannot be understated. Are these women properly remunerated? How is their safety ensured at night? What are the mechanisms for preventing discrimination at work? These are the questions our policy makers need to ask themselves. However, a brief look at current policies and realities on the ground may lead one to wonder whether gender equity is even part of current discourse.
The country has made commendable progress in the areas of maternal health, emergency care and, more recently, non-communicable diseases by launching national programs such as health and wellness centers and screening based on population. However, it is time to rethink our health strategies and pave the way for a new system that combines innovative policies and the actions needed to deliver results. There can only be a future if a gender sensitive and equitable health workforce is established and sustained as the foundation of the health system. More state-specific, evidence-based research regarding gender dynamics in the health workforce, not limited to compensation models, should be evaluated and considered by policy makers.
While the past two years have been a lesson in the glaring limitations of the healthcare system, the need to embed equity into the healthcare ecosystem is undeniable. Recognizing gaps in the provision of a gender-equitable health workforce is fundamental to ensuring a fairer and healthier future.
(The authors, Dr. Adithyan GS and Roubitha David are public health professionals working in TN)