States must take a 'multifactorial' approach to solving the SNF labor shortage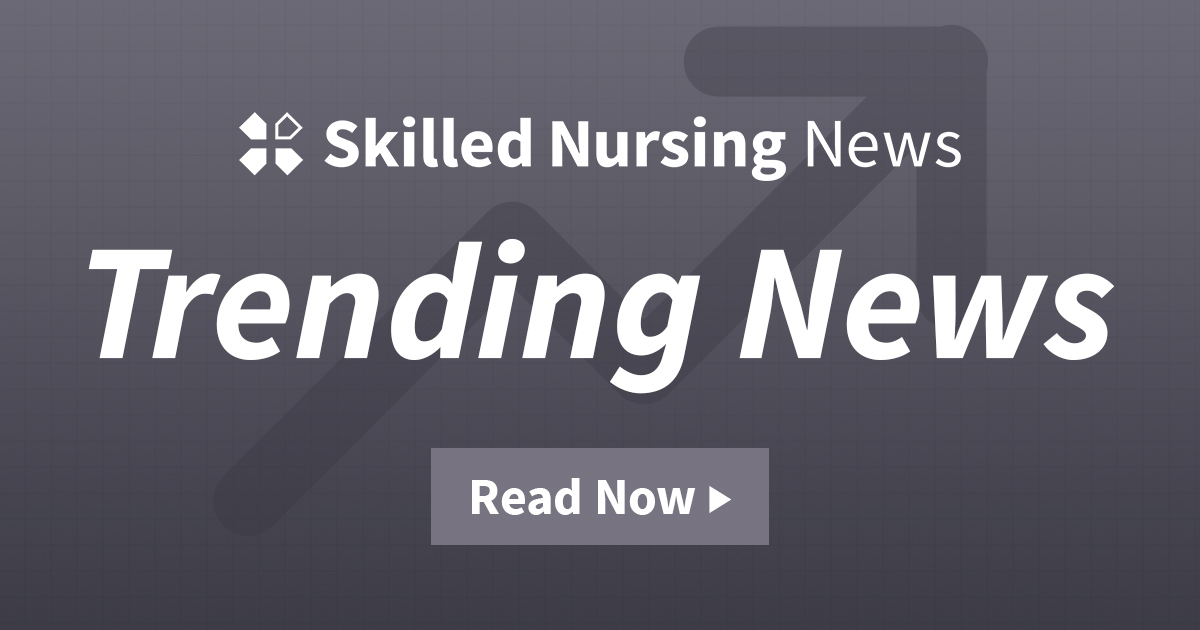 Addressing the labor shortage in direct care is a "multifactorial" issue, according to industry leaders. Naturally, the solution must also be multifaceted.
A guide with 'action areas' for government entities and operators to focus on amid historic labor shortages was released last week by the Milbank Memorial fund, along with others. academic and non-profit organizations.
While acknowledging that every state faces unique challenges when it comes to recruiting and retaining staff, the guide breaks down actions that government entities and operators can take into four categories: salaries and benefits; professionalization of the role; raising the social value of the direct caregiver; and improving data collection and analysis around workforce interventions.
"We're concerned that we don't have enough platforms for the people doing this work to influence the policy-making process and even identify the challenge," said program manager Kate McEvoy. for the Milbank Memorial Fund, on a Friday. online seminar.
The New York-based Milbank Memorial Fund is a private granting organization focused on improving the health of the population.
Pulling different "levers" at the state level is the best way to elevate the people doing this work, McEvoy said during the webinar. These levers include supporting their economic security and increasing the social value of their roles, while reducing turnover and improving quality of care.
Courtney Roman, Senior Program Officer at the Center for Health Care Strategies, led a discussion on the four core action areas included in the guide. She also shared good examples of states that have implemented some aspects of these actions through legislation.
The New Jersey-based Center for Health Care Strategies serves as a nonprofit policy design and implementation partner for state and federal entities.
"It's specifically designed for state leaders who are committed to strengthening the direct care workforce and looking for ways to expand existing efforts or even start," Roman said of the guide. . "It is intended to help states understand the complexity of the issues surrounding the current direct care workforce shortage and the role they can play in building and improving that workforce. absolutely essential."
The Center for Health Care Strategies, IMPART Alliance, and Michigan State University contributed to the guide. Each had representatives at Friday's webinar.
California was mentioned several times by Roman; the state has implemented a wage increase for bilingual direct care workers and those completing equity training. While this appears to be specifically for adult day center workers, Roman said the state also provides a $400 monthly stipend that can be applied to health insurance, auto insurance, or other work. other personal needs.
New Jersey was listed as another example of incentivization through wages and benefits. The state's minimum wage requirement for CNAs, supported by additional Medicaid funding, is $3 higher than the statewide minimum wage.
"A second strategy is through collective bargaining," Roman said of potential action on wages and benefits. "Not every state will be able to go this route, but some have successfully partnered with unions to establish bargaining rights for direct care workers."
Connecticut, for its part, established collective bargaining for personal care assistants through an executive order. Later implemented via enabling legislation, the collective bargaining agreement led to higher wages, paid sick leave and dedicated training funds, Roman added.
Professionalizing the direct care workforce has been a demand of advocates and stakeholders for many years, Roman said, through competency standards and training and skill-building credentials.
"Arizona has adopted uniform training requirements that ensure a baseline level of skills and credentials for all caregivers, and this includes family caregivers, in all Medicaid long-term care programs," said noted Roman.
The guide's third area of ​​action – raising the social value of direct care workers – "couldn't be more important," Roman said, as many industries, including skilled nursing, face worsening of the labor shortage.
She added that "concerted cultural change" in how these workers are perceived internally and by the public takes time, but there are concrete steps to help change the perception.
State leaders and stakeholders need to speak differently about the direct care workforce at every opportunity, including high school job fairs, apprenticeships, or through public awareness campaigns.
Drawing inspiration from the lived experiences and stories of workers can have a powerful influence on public opinion and policy, she added.
Colorado has used a significant portion of its American Rescue Act funds to invest in public awareness campaigns highlighting direct care workers. Indiana has literally given workers a seat at the table, with 17 people serving on an advisory board created by the state family and social services administration.
The fourth action item focuses on improving data monitoring and evaluation, Roman said. Without real-time data, states fail to truly understand the demographics of the direct care workforce in individual communities.
The Texas Health & Human Services Commission in 2018 began measuring turnover, retention, and compensation for direct care workers to better inform Medicaid policymaking and workforce planning, according to Roman. .
Another assessment conducted by the NYS Office for Aging, with assistance from Cornell University and the City University of New York, examines the economic impact of rising wages among DCWs and, therefore, , a reduction in the use of public assistance programs.
"There's no perfect answer, but you'll find concrete examples of states making change in the guide," Roman said. "Our goal was to provide states with an opportunity to see that these significant changes can happen."