Rockport man to serve on State Workforce Board of Maine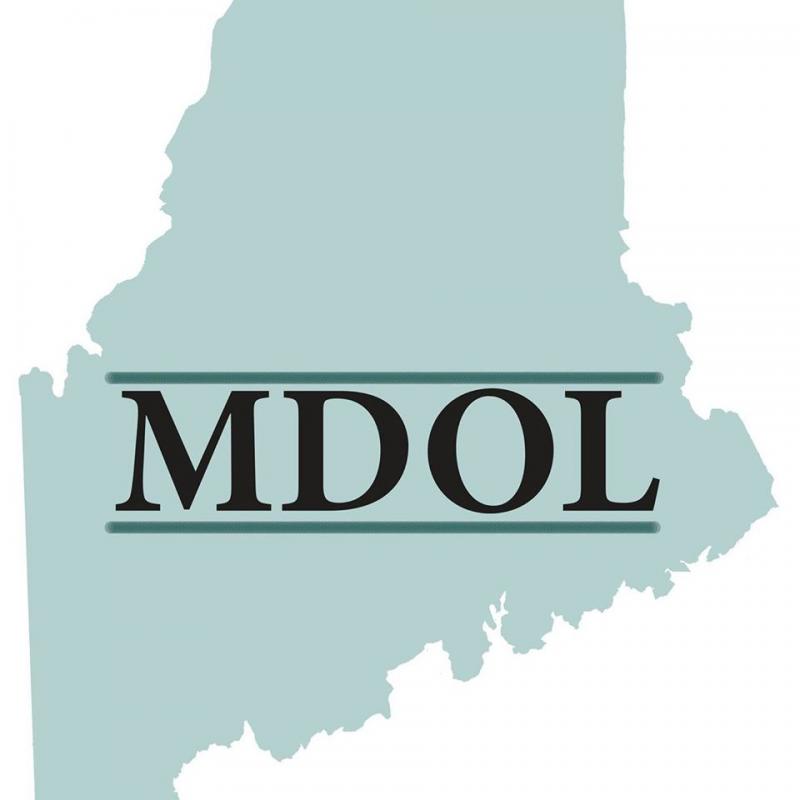 AUGUSTA — The Maine Senate confirmed five new nominees to the State Workforce Board (SWB), along with five returning members, in a vote held Tuesday morning.
The five new SWB members, appointed by Governor Janet Mills, are Aileen Huang-Saad of Falmouth, Christopher S. Morley of Dedham, Gordon McAleer of Rockport, Jennifer O'Leary of Brunswick and Robin Wood of West.
The five reappointed members are Guy Langevin from Scarborough, Grant Provost from Brunswick, Jason Shedlock from South Portland, the Honorable John L. Patrick from Rumford and Luann Ballesteros from Glenburn.
"With yesterday's confirmation vote by the Maine Senate, the State Workforce Board gained five outstanding leaders who will work to meet the pressing needs of Maine employers and workers, including connecting them with a hand -skilled labor and jobs in high demand," said Labor Commissioner Laura. Fortman. "These five people are qualified and well respected in their fields. I am confident that their expertise will benefit the Workforce Development Board as it tackles the important work ahead. We are also pleased to see experienced leaders returning to the board who have contributed valuable insights. »
The State Workforce Board (SWB) is an employer-led board whose goal is to ensure that Maine's workforce development system helps Maine people and businesses compete successfully in the world economy.
The SWB advises the Governor on workforce policy and the development and evaluation of the Workforce Development System (WDS), which includes other state agencies such as the Department of Education and the Department of Health and Human Services as well as the University of Maine Community College System. System and Maine employers.
Guy Langevin joined Dead River Company in 2009 as Vice President of Human Resources and Organizational Development. In 2018, he was promoted to his current role as Chief Administrative Officer overseeing human resources, information technology, legal affairs, security and risk management, strategic planning and business optimization. Langevin has been a member of the State Workforce Investment Board for five years, of which he became chairman in 2019. In addition, he is chairman of the board of directors of Junior Achievement of Maine, vice chairman of the board of directors of Maine Education Services and as a board member of Maine and Company. This will be Langevin's third term on the State Workforce Board.
Grant Provost is the business agent for Maine Ironworkers Local 7. Provost has been part of Local 7 of the Ironworkers for over 20 years. Provost's work currently works on the daily operations of Ironworkers Local 7 in Maine and also focuses on recruiting new members into the Maine Registered Apprenticeship Program through his work. This will be Provost's second term on the State Workforce Board.
Jason Shedlock is the regional organizer for the New England Regional Organizing Fund of the International Union of Workers. Shedlock was previously executive director of the Maine State Building and Construction Trades Council and special assistant to former Portland Mayor Ethan Strimling. In addition to the State Workforce Board, Shedlock also serves on the Maine Apprenticeship Council and is a trustee and member of the Maine AFL-CIO Executive Council. This will be Shedlock's second term on the State Workforce Board.
LuAnn Ballesteros is vice president of external and government affairs for the Jackson Laboratory in Bar Harbor, Maine. Ballesteros joined The Jackson Laboratory in 2005 as a Senior Development Officer, responsible for planning, organizing and implementing individual and corporate philanthropy activities in Maine, Florida and California. In 2011, she was promoted to Director of Government Affairs, where she helped develop the government relations program. Prior to joining The Jackson Laboratory, Ballesteros held an executive position at Bangor Hydro-Electric Company. This will be Ballesteros' second term on the State Workforce Board.
The Honorable John Patrick was a member of the Maine House of Representatives and Maine Senate for 14 years. Prior to his first election in 2000, John worked for 29 years as a journeyman mechanic at the NewPage paper mill in Rumford. While working as a journeyman mechanic, Patrick eventually became president of Local 900 of the United Paperworkers Union, the factory union. He also served on the Maine AFL-CIO Board of Directors. Patrick graduated from Mexican high school in 1972. This will be Patrick's second term on the State Workforce Board.
Aileen Huang-Saad is Associate Professor of Bioengineering and Director of Life Sciences and Engineering at Institut Roux. Huang-Saad directs the programs within the College of Sciences at Institut Roux, including bioinformatics and biotechnology. Huang-Saad has a fourteen-year history of organizational change in higher education, leveraging evidence-based practices at the University of Michigan. This will be Huang-Saad's first term and first appointment to the National Manpower Council.
Christopher S. Morley is the owner and brewer of Mason's Brewing Co. in Brewer, which he started in the spring of 2016. Morley was previously a mortgage development officer at Bangor Savings Bank and a police officer. This will be Morley's first term and appointment to the State Workforce Board.
Gordon McAleer is the Chief Compliance Officer of Bixby & Company, which is a craft chocolate manufacturing company in Rockland. McAleer's professional career was spent in hospital administration and worked as CEO of several hospitals over a 40-year career before joining his wife and daughter at Bixby & Company, which they co-own. This will be McAleer's first term and first appointment to the State Workforce Board.
Jennifer O'Leary is director of the Workforce Development Center at MaineHealth. O'Leary's work in this position is to facilitate, partner and lead outreach and program support and development on health care career awareness for workforce development efforts. artwork. Prior to O'Leary's time at MaineHealth, she worked for the University of Maine at Orono and worked extensively on workforce and economic development needs. This will be O'Leary's first term and appointment to the State Workforce Board.
Robin Wood is the Director of Human Resources for Reed and Reed, Inc., which is a Maine-based general contracting company. Wood worked for Reed and Reed, Inc for 27 years and was heavily involved in the construction industry and was involved with the Maine Chapter of the National Association of Women in Construction, including time spent in as president of the Maine chapter. Wood also serves on the Maine Apprenticeship Council. This will be Wood's first term and appointment to the State Workforce Board.