Rocket attack targets base housing US occupation troops in northeast Syria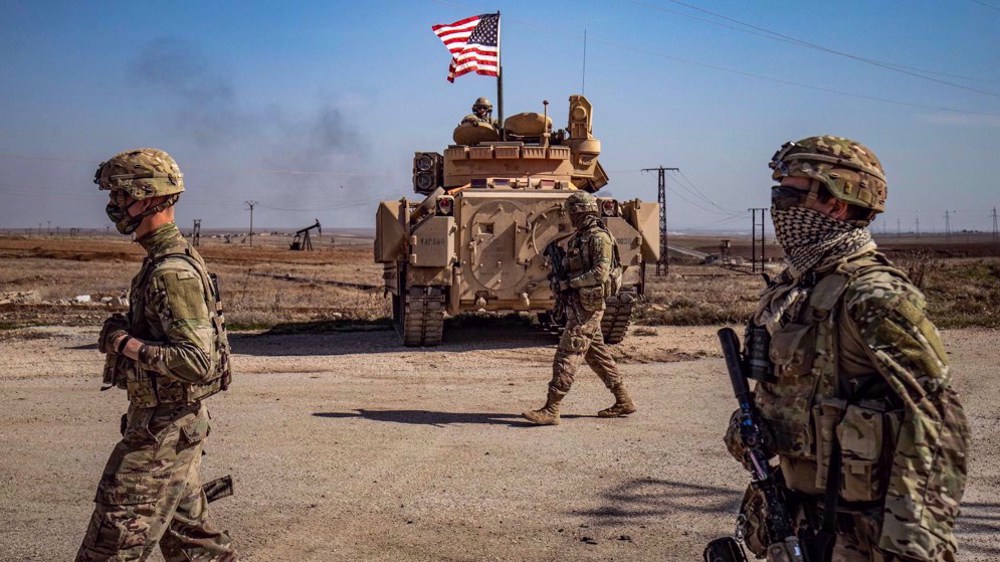 A military installation occupied by US occupation forces in Hasakah province in northeastern Syria has been attacked with rockets from nearby areas, as Washington continues to plunder natural resources from areas rich in energy of the Arab country ravaged by war.
US Army Central Command, which oversees US troops in the Middle East, said in a brief statement that the 107mm rocket, launched at around 10:12 p.m. local time (1912 GMT) on Saturday, had no had no impact inside the Rumalyn landing zone. .
He added that "additional rockets were found at the launch site", further claiming that the projectile caused no injuries or damage.
The development came hours after the Syrian Ministry of Foreign Affairs and Expatriates demanded the immediate withdrawal of US occupation forces from the war-ravaged Arab country.
The ministry said in a statement that the presence of US troops in Syria was illegal and called for an end to Washington's support for Kurdish-led militants affiliated with the Syrian Democratic Forces (SDF), which it said served the interests Americans in Syria.
The statement goes on to condemn the looting of Syrian crude oil by US forces, saying that "the continuation of the despicable US policy of stealing Syrian oil across the Syrian-Iraqi border and transporting it north of Iraq represents a hack and an attempt to return to the country". the colonial era passed.
He further said that the US practices go against international law and UN charters, asking the UN Security Council to censure this act.
The ministry also said that Syria reserves the right to seek compensation from the United States for the losses it has caused and the oil it has looted.
The US military has long stationed its forces and equipment in northeast Syria, with the Pentagon saying the deployment is aimed at preventing oil fields in the region from falling into the hands of Daesh terrorists.
Damascus, however, maintains that the deployment is intended to plunder the country's natural resources. Former US President Donald Trump has repeatedly admitted that US forces are in the Arab country for its oil wealth.
On Saturday, Syria's official SANA news agency, citing local sources in the town of al-Ya'rubiyah, reported that a convoy of 50 tankers, loaded with oil from the energy-rich Jazira region, left Syria on Friday through the illegal Mahmoudiya border crossing, and headed for Iraqi territories.
SANA noted that US forces have stepped up their theft of Syrian crude oil in recent weeks with the help of US-sponsored, Kurdish-led militants affiliated with the SDF.