Restaurant avoids staffing issues by paying a living wage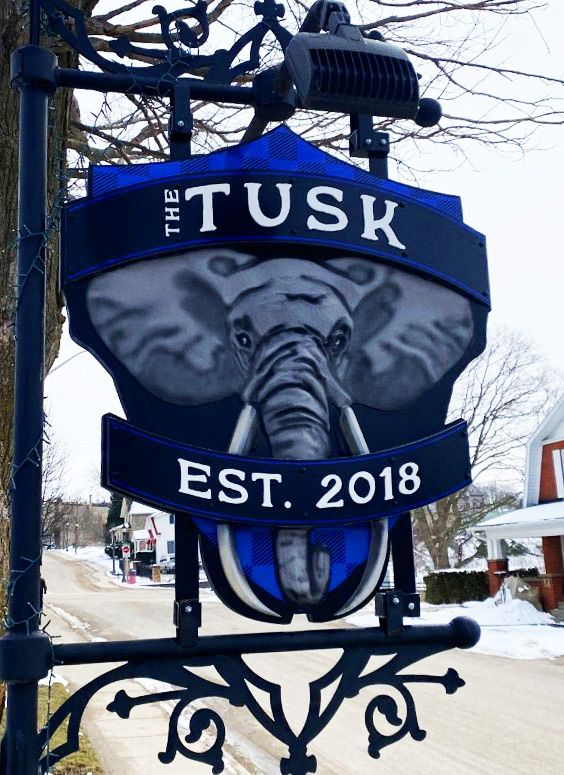 Content of the article
A local restaurant owner says he has the key to tackling staffing issues plaguing many in the service industry.
Content of the article
"I'm confident that if you put your employees first and realize that they are your greatest asset and resource, success, business volume and workplace morale will follow," said Braden Prasad, owner of The Tusk at Kincardine.
As many restaurants across Ontario have reduced their hours due to staff shortages, Prasad said, The Tusk is booming and has extended its hours of operation to seven days a week instead. of the previous five. According to Prasad, this is largely due to a people-driven business model, which includes paying all staff a living wage of $18.45 per hour and providing benefits.
"The decision to opt for a living wage was motivated by the desire to create change in the restaurant industry and as a means of recruitment during the current staff shortage. We believe in fair wages and that a living wage for all means a healthier community," said Prasad, noting that the restaurant currently employs 14 people with the expectation that this number will increase to over 20 during the summer months.
Content of the article
In addition to the compensation structure, the restaurant shares all tips equally between front- and back-of-the-house positions, which floor manager Verena Rohner said led to a higher retention rate.
"When people are treated with respect and fairly compensated for the work they do, loyalty comes naturally. When you have a loyal staff, you can focus on the quality of your product instead of constantly training new people," Rohner said. "A great working environment and enough free time are also a real priority here, and the result of all of this is a group of people who can make a career out of the work they love to do."
Prasad encourages other companies in the hospitality industry to consider following the same path.
"Putting our people first has always been so important to me and now more than ever it rings true," Prasad said. "Hospitality relies on skilled, reliable and passionate people – qualities that certainly deserve fair compensation. and employees realize it's a viable career.Eliminating pay disparities between equally important positions in our workplace—cooking versus service—has fostered a beautiful, cohesive environment where all are valued and can flourish.