Reno-based Workbnb helps the traveling workforce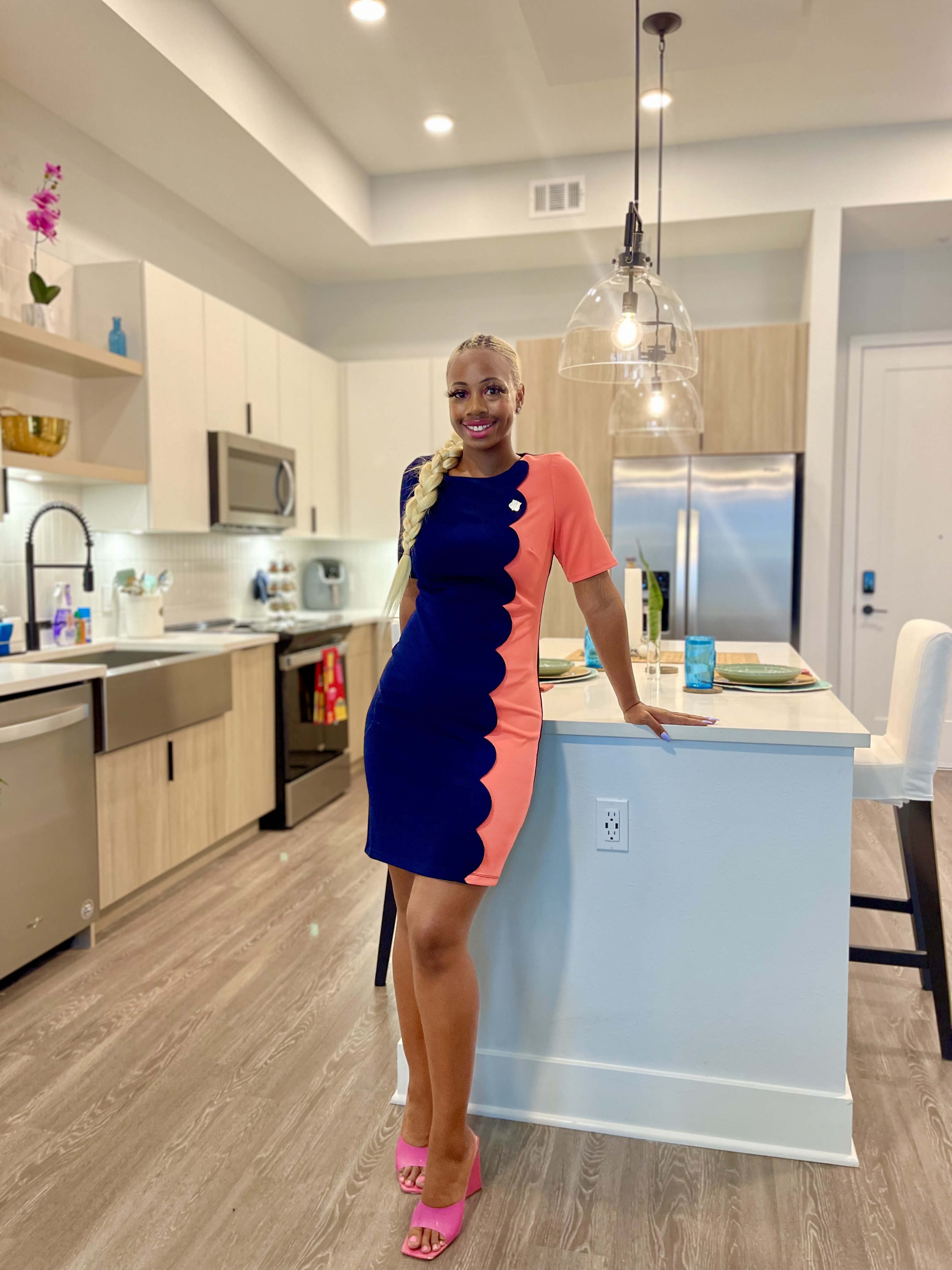 Daj'Anique Staples, President of Workbnb, in a model workforce rental in Orlando, Florida.
Seth Alexander, regional manager of Ames Construction, was struggling to find accommodation for his traveling employees out of town – at one point, Alexander was juggling the logistics of a dozen different apartments.

Managing all the leases, making sure utility bills were paid on time, and renting or buying furniture, dishes, kitchenware and other important household items for each property was a huge hassle, he said. Alexander to NNBW in an interview last week.

A Reno-based travel booking platform that caters to the traveling workforce has put an end to many of those headaches. Workbnb, founded in 2021 by CEO and President Yeves Perez, works much like vacation rental sites like Airbnb or Vrbo. However, instead of providing short-term vacation rentals, Workbnb customers are registering their properties as long-term workforce housing.

The concept was a huge success with Alexander.

"I was struggling with housing multiple employees and multiple leases in different properties, owning and renting furniture, making sure I paid the cable bill, so it didn't get cut off," Alexander said. "We were dealing with this for a multitude of individuals, and it can get quite complicated very quickly.

"(Workbnb) has made my life a lot easier because now we have a company that will take care of all of this," he added. "They offer flexibility in length of stay and what part of town you want the accommodation to be in. When you sign an agreement with them, they take care of all these incidental things for me every month. It's made my life a lot easier and improved the process for our employees, so they're happier (too).

Workbnb is planning a beta launch in the coming months, Perez said. The company has spent the past year validating the business model, testing reservation and payment processing systems, and refining the platform and user experience. Ames was part of Workbnb's alpha testing phase.

"We want to prove to customers that we can give them what they need in a labor crisis," Perez said. "We are also a tool to boost employee morale because instead of being stuck in a hotel or motel room for months, traveling workers can be accommodated in more appropriate accommodations."

Perez came up with the idea of ​​providing a booking platform dedicated to workforce housing after coming to Reno to help his mother set up apartments for traveling workers. Alexander d'Ames had been looking for a two bedroom condo to rent for over two years.

"You can't book on Airbnb for that long, and that's where we found more examples of special use cases where labor isn't based on travel season but rather on projects," Perez said. "Once we tapped into that, it showed us that we didn't just create our own lane, we created our own highway. We can scale this app with hundreds of thousands of properties across the country where workers can get what they need wherever their projects are.

Finding people willing to list properties as long-term rentals on Workbnb was a low-hanging fruit, Perez added. At the height of the pandemic, he said, the vacation rental market was at a standstill and Workbnb found no shortage of available properties in its early stages.

And since the many travelers during the shutdown were essential workers such as construction workers, journeyman linemen and other tradesmen, many owners got their first taste of renting to the traveling workforce, Perez added.
"We showed them in early introductions to the idea (of Workbnb) that success doesn't have to be a lot of small bookings — it could be one big, long booking," he said. "Our platform is turnkey – you don't need to buy furniture or sign a lease. It's very simple, you just have to access the app and book. »

A key aspect of the user experience, he noted, is that travel managers can book multiple sites for multiple employees at once rather than having to book each site separately. The launch of Workbnb's beta will likely bring a new set of growing pains as the company seeks an operations manager, finance manager and customer support staff. Projections are for a fully remote staff of 50 to 80 people by the end of the year, Perez said.

Workbnb executives will most likely move this summer to Las Vegas to take advantage of the large amount of construction destined for southern Nevada, Perez added.

"Las Vegas has $18 billion in construction on the books, and that's not including the Oakland A franchise expansion if that happens," he said. "We're going to do our best to market Workbnb to these people – it's a huge opportunity for us to convert a ton of short-term rentals into workforce housing.

"These workers have to stay somewhere and historically they are placed in casinos and motels. They stay there for months, and it's misery. We want to show the world that Nevada can have its own travel startup with a blue-collar focus.

Workbnb is a 100% minority-owned company. Perez is not a technical founder; rather, he is a confident marketer. He said when Workbnb changed its marketing message from "vacation rental" to "labor rental", the company started getting bookings and that's how it lured Ames Construction into as a customer.
So far, Workbnb has been a self-funded company – Perez said he's avoided taking on venture capital as he works to prove the concept so he can get better terms from the VC community .

"We serve an underserved niche in the travel industry," Perez said. "The blue collar worker is usually housed in a motel or hotel for months, and (Workbnb) gives them access to better housing."

Alexander d'Ames said one of the ways Workbnb has helped the most is that he no longer has to pay to store multiple household items.

"The biggest help was taking care of all the furniture, pots, pans and dishes – things that I would consider consumable items that I used to buy again and again," he said. declared. "Now I don't have to do that anymore. It was a happy day when I started using (Workbnb) and was able to donate all this furniture to charity and not put it away anymore.