NSCA Sponsors Fundraiser to Help Support Workforce Development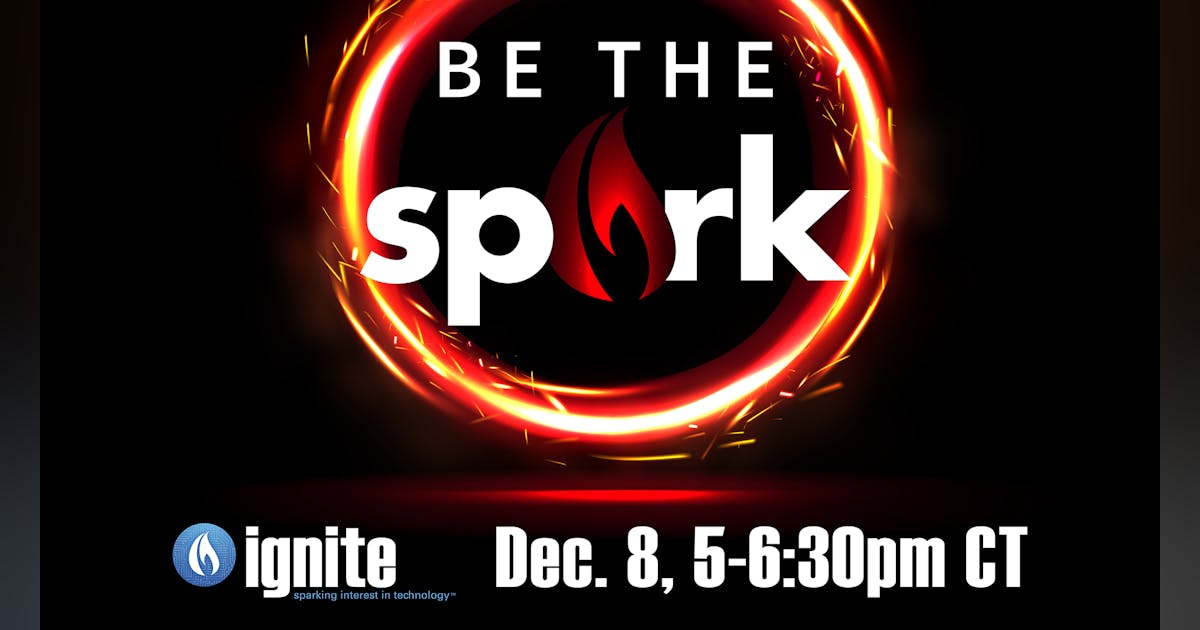 CEDAR RAPIDS, IA, November 17, 2022 – The NSCA Education Foundation is thrilled to announce its third virtual celebration to raise funds for Ignite, an industry initiative to attract and retain next-generation workers in our industry. "Be the Spark" is an all-online experience taking place on December 8, 2022, from 5-6:30 p.m. CT.
This year's event will be hosted by Tim Albright, Founder of AVNation. He will be joined live by NSCA CEO Chuck Wilson, NSCA Director of Workforce Development Jeff Kindig and other special industry guests. "Be the Spark" will kick off with a virtual happy hour so attendees can whip up their beverage of choice and get ready to enjoy the evening.
Funds raised at the event will support scholarships, internships and resources to help the Ignite program continue to attract new talent to the business integration industry. Live and silent auctions will also help the NSCA Education Foundation achieve its fundraising goals. This year's auction items will include spectacular trips and incredible gift packages, including:
Ultimate getaway for pro sports fans: a trip for two of the winner's choice of an MLB, NBA, NFL or NHL regular season game
Trip to Athens, Greece: a trip for two to visit the city's magnificent hills, vistas and temples
Lotto gift package: 30 lottery tickets of different denominations
Design your own vans: customize a pair of Vans sneakers
Harman AKG Lyra USB Microphone: professional-grade audio for creative projects, from live broadcasts to recording music
The auction site will go live to bid on Nov. 29 at 8 a.m. CT, but attendees can view auction items now. Every few days new prizes will be added to the site. At that time, participants will be able to bid on auction items and make tax-deductible donations to the NSCA Education Foundation through the online auction portal.
"Labour issues continue to be a priority for nearly all NSCA members as they face labor shortages and look for unique ways to retain workers," says the NSCA CEO Chuck Wilson. "Ignite is dedicated to bridging the gap between students and our industry by ensuring that future generations know about career opportunities in technology. "Be the Spark" will help Ignite raise funds so we can continue to build a pipeline of future workers to keep our industry strong. »
Industry professionals and their guests are invited to attend "Be the Spark" to enjoy the entertainment, learn more about Ignite and the NSCA Education Foundation, bid on auction items, and make tax-deductible donations by line. RSVP here. For more information about the event or to donate, contact Emma Oldenburg, Content and Events Manager, at eoldenburg@nsca.org.
About the NSCA Education Foundation
The mission of the NSCA Education Foundation is to advance educational opportunity by providing scholarships and awards to assist existing professionals and those pursuing careers in the low-voltage electronic systems integration industry. The foundation is committed to the growth of the industry by providing access to the best training and the latest techniques available. The NSCA Education Foundation, a 501(c)(3) charitable organization, promotes and engages current and future electronic systems integrators in educational experiences to enhance the growth, professionalism, and business skills needed in the electronic systems industry. . For more information, visit www.nsca.org/nsca-education-foundation.