Local nurse returns to work to help care home through pandemic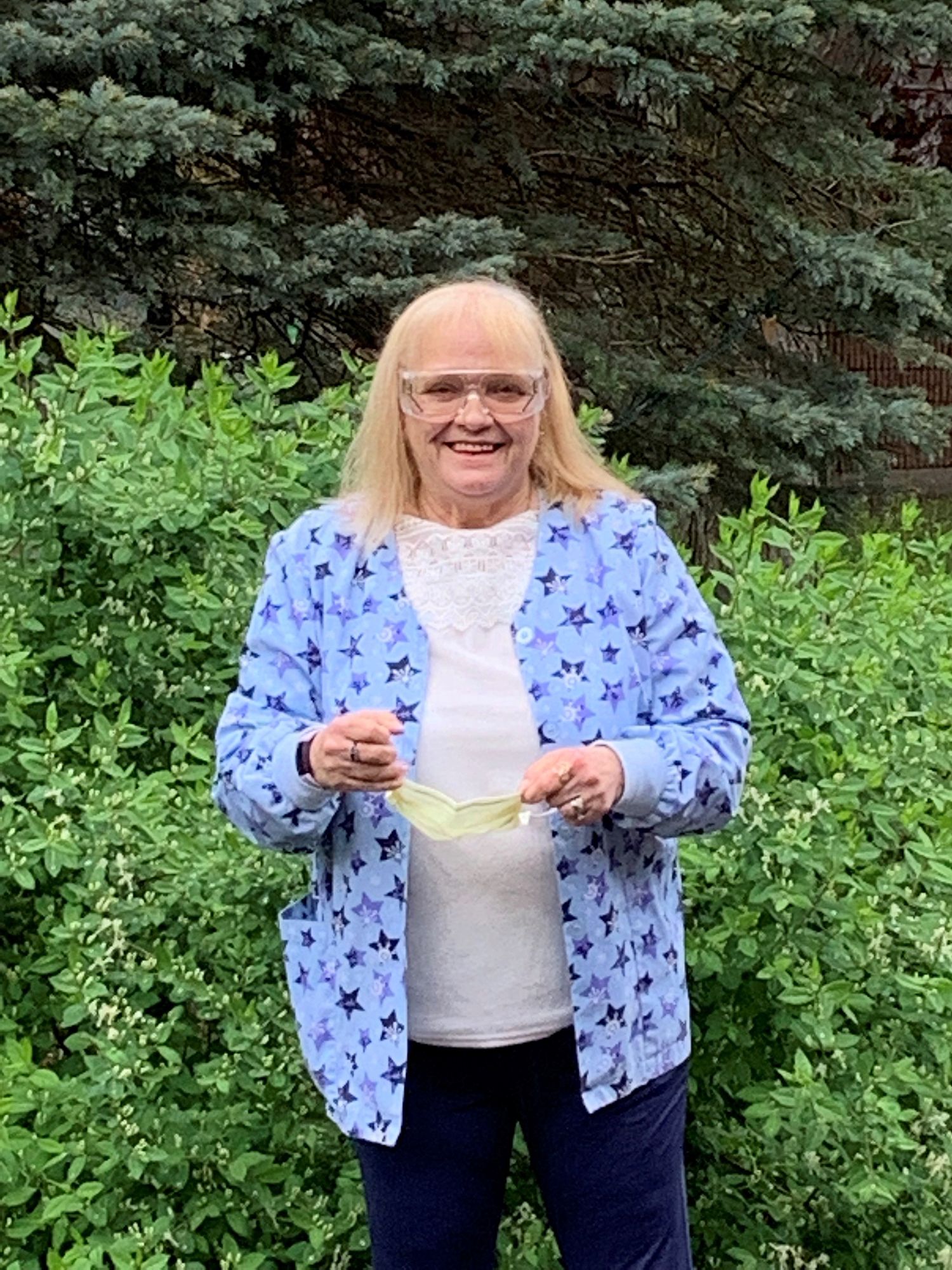 Content of the article
A Gananoque retiree has won an award for interrupting her retirement to help a local retirement home through the COVID-19 pandemic.
Content of the article
"I like this job. I like routine and I like to be active. It is an honor to work here," said Mary Brown, who started working at the Carveth Care Center in Gananoque in March 2021 as a universal worker. Her duties include testing visitors and staff for COVID-19.
Brown came out of retirement to help the house through the pandemic which was declared in March 2020.
"I wasn't doing well in retirement," she says with a smile. "I realized too late that there are many hours in a 24-hour day."
Brown says her favorite part of her job at the Carveth Care Center is meeting new people. It's one of the reasons she was named Employee of the Month for June 2022.
Speaking on behalf of the house, commercial director Susana Bachelder said: "The world needs (Brown) more… from her welcoming nature to her great organizational skills, (Brown) is always ready to lend a helping hand. . We are very lucky to have the time and talent of (Brown). »
"It's a pleasure to work with these great people, they're leaders in their field even if they don't know it," Brown said with a smile from his workspace near the front door of the home. "I've worked in many places and you see a lot of chaos that you don't see here. People admire and respect each other. »
When asked to describe herself, the 68-year-old replied: "Most people describe me as a grandmother. I also see the silver lining throughout. My husband says I give hope like candy.
In her spare time, Brown can be found writing.
Content of the article
"Ever since I was younger, I was known for telling stories," says the friendly woman. "Now I write children's books, I'm currently on my second. I also like to decorate. I'm afraid of insects so I won't go in my garden.
Questions to Mary Brown
If you could rule the world, what would you do on day one?
"I would try to communicate with Mr. Putin, as best I can, to stop the pain and suffering he is inflicting."
If you could have one superpower, what would it be?
"I would like to grant people's wishes."
If you weren't in your current job, what would you be doing?
"I would look for something in this area. I really appreciate that.
Carveth Care Center is grateful for the good work of Mary Brown. To learn more about living or working in our home, visit gibsonfamilyhealthcare.com