Labor shortages put NDIS participants at risk – Monash Lens
Ahead of the next election, the Australian Labor Party has promised a rigorous review of the National Disability Insurance Scheme (NDIS), focusing on spending and administration, if elected.
But labor shortages now pose a danger to participants. To secure the stated ambitions of a market-based system in which NDIS participants can choose their own carriers, Labor's proposed review must focus on these pressing labor issues.
Some NDIS participants are not having their most basic care needs met, such as getting out of bed each day, due to a shortage of disabled workers. Others cannot access assistive technology or other related health assessments to achieve their social or professional participation goals.
Workforce solutions must aim to attract more international and local workers to the disability sector, while addressing wage growth and career paths that are currently lacking.
Australians living with disabilities warn that a shortage of home support workers is failing some of them and leaving others without help with critical daily tasks. #abc730 https://t.co/r0ncUoihEf

– abc730 (@abc730) April 12, 2022
Early Warnings Ignored
Disability has always been an area of ​​employment that has been challenged by misperceptions.
Low pay rates, a lack of career structure, supervision and mentoring, and a precarious workforce have limited both supply and growth.
Five years ago, the Productivity Commission warned that the workforce with disabilities was growing too slowly to meet the future demands of NDIS participants and their families. Since then, some NDIS participants have struggled to obtain support workers and had difficulty accessing paramedical workers such as physiotherapists, occupational therapists and speech therapists.
Then came the COVID
No one could have foreseen the impact a pandemic would have on labor supply across all industries in Australia. With the increase in COVID cases, many workers have had to self-isolate.
This has been compounded by the fact that Australia's international labor supply has been completely closed off by border restrictions.
These multiple problems now add to what was already causing shortages of both direct support and paramedical staff, with the elderly care and health sectors also competing for staff.
Policy responses so far insufficient
The coalition government's five-year national NDIS workforce plan, released last year, focuses on building the capacity of existing labor markets.
But it does not address the need to increase the supply of disabled and paramedical personnel, nor to include new or innovative ways to develop a quality workforce.
This means that people with disabilities and service providers will continue to compete with other sectors trying to attract the same employees.
Without coordinated government investment on the supply side, problems with labor force growth will persist.
Add to that the fact that there is currently no real data on the number of workers in the NDIS.
Due to this lack of data, to forecast labor supply, the government uses modeling estimates from analysis of participant expenditures, using assumptions on the share of NDIS payments paid in as labor costs.
But relying on actual spending is not accurate, as it does not base the forecast on actual demand or account for underspending caused by lack of manpower.
Here are three things we can do now to attract a workforce with disabilities and ensure appropriate supports for people living with disabilities.
1. Increase strategic and skilled migration
We need a more focused skilled migration program that includes a wider range of skilled visa categories, especially for disability labor shortages and supply gaps in rural and regional markets.
Attracting English-speaking and culturally and linguistically diverse groups into a growing and diverse workforce with disabilities will be important for both direct support workers and paramedics.
The government should increase the inflow of migrants for these skill categories.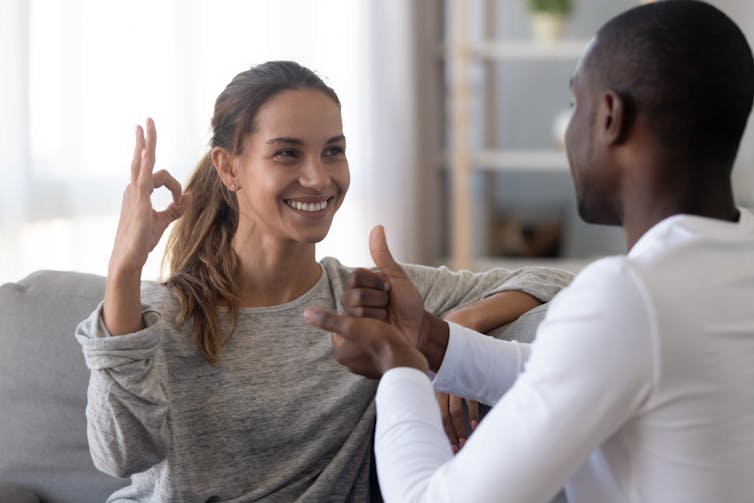 2. Invest in new approaches to NDIS workforce development
The National Disability Insurance Agency (which runs the NDIS) has invested in small-scale pilot projects in areas where there are understaffing. However, to date, these projects have not been designed to be replicated or extended to other areas.
More broadly, the Australian government has invested over A$64 million in an NDIS Jobs and Marketplace Fund – and before that, a Workforce Innovative Fund – to support the growth of disabled workers.
An example of this has been the scaling up of blended telehealth and face-to-face placements of paramedic students with NDIS participants. It aimed to inspire students to work in the disability sector during their studies, as well as to prepare them for practice in the field.
The project also integrated the lived experience of disability into the education students received, employing NDIS participants to provide educational content. However, this program cannot be scaled up without supply-side investment.
A low-cost initiative for government would be to invest in NDIS-focused educator roles within universities. By investing in supervision programs, in-person and telehealth services in paramedics could be quickly scaled up nationwide.
This could not only secure more disabled workers, but provide jobs for disabled supervisors. This would give students experience in the disability sector, give them paid work while studying, and they would be ready for NDIS practice.
3. Improve the conditions of workers
Access to the disabled workforce should be a career path, with benefits and secure employment conditions that are competitive with other labor markets. This requires compensation that recognizes the value of education, training and experience, as well as access to a supportive work environment.
Empowering people with disabilities to manage and train their own workforce, while providing a safe work environment, is also important to improving both the NDIS participant experience and worker retention.
Little progress has been made in meeting the current demand for a workforce with disabilities, and competition from the healthcare sector and the aging population will only increase.
As Australians head to the polls, the new government is going to need strategies to meet the growing demand for a disabled workforce.

This article originally appeared on The Conversation.