Labor shortage in sight of GROW program to bring refugees to NSW region
When Esiteli Nyirarukundo moved from a Kenyan refugee camp in Albury to New South Wales in 2016, she didn't know what to expect.
She had lived in the camp for six years, having originally come from the Democratic Republic of Congo (DRC).
When she arrived in southern New South Wales she was about to turn 25, spoke limited English and was a single mother of a young son.
Today, she is the one who helps people take their first steps towards settling in a new country.
Ms. Nyirarukundo is the local coordinator of a new program that helps migrants and refugees settle in the regional communities of Murray and Riverina.
Called Growing Regions of Welcome (GROW), the NSW government's pilot scheme particularly targets people living in western Sydney and shows them the opportunities that can be found outside of the city.
The program was launched this week at the Kotzur plant in the small town of Walla Walla, north of Albury.
As she watched a group of colorfully dressed Congolese women dance and sing in celebration, Ms. Nyirarukundo couldn't help but smile.
A good lifestyle and a lot of work
When Ms. Nyirarukundo first moved to Albury, she didn't know anyone.
But she knew people from the DRC who lived in Blacktown, Sydney's west. They tried to encourage her to move to Sydney and be around them and other people who shared her language and culture.
"I went there and stayed there for a week, but I said, 'It's not for me,'" Ms. Nyirarukundo said.
"I didn't like it. It was just too overwhelming for me."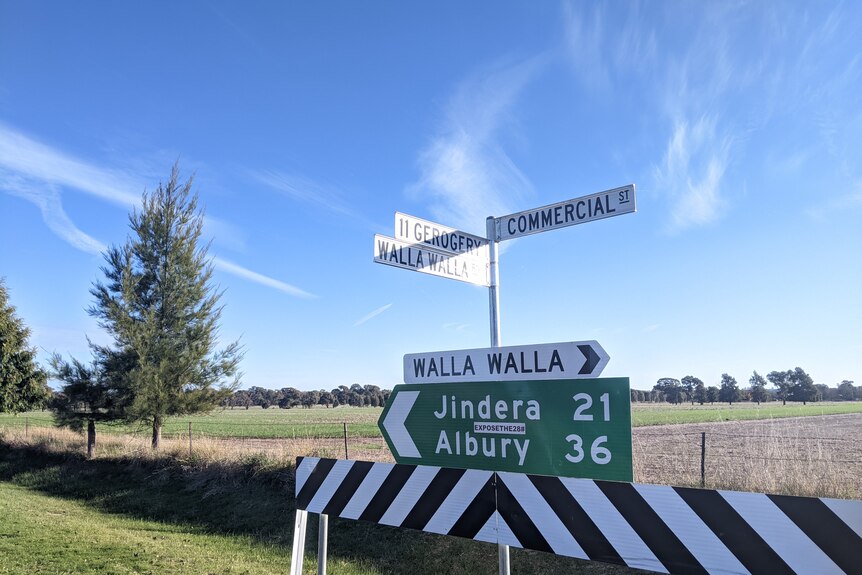 Shortly after arriving in Albury, Ms Nyirarukundo began volunteering with the Red Cross, helping to support new arrivals.
They encouraged her to take a community service course, and after graduation she got a job as a bilingual support worker.
Now she is married to a man from Albury, has three other children and is building a house.
Ms. Nyirarukundo hopes to help others find housing and careers in the area through the GROW program.
"You have time to spend with your family. You can take your children to football, which is difficult in Sydney because they are very busy."
A "win-win" situation
Andrew Kotzur is the owner of the silo manufacturing and storage business in Walla Walla and is closely involved in local planning for the GROW program.
He said the community would also benefit.
"It's no secret that there is a labor shortage," Kotzur said.
Loading
"I think that's where it becomes a win-win.
"It's a win for communities in terms of increasing their diversity, and clearly for businesses, it's an opportunity for potential employees, and we're not losing anything by providing opportunities."
But Mr Kotzur said housing and transport posed a challenge.
"Part of the reason for the GROW program is that we can collectively find solutions to these problems," he said.
"This is something a community like Walla Walla cannot do alone, but by combining Federation Council, Greater Hume Council and Albury Council in this pilot project, we hope to find solutions who will help us."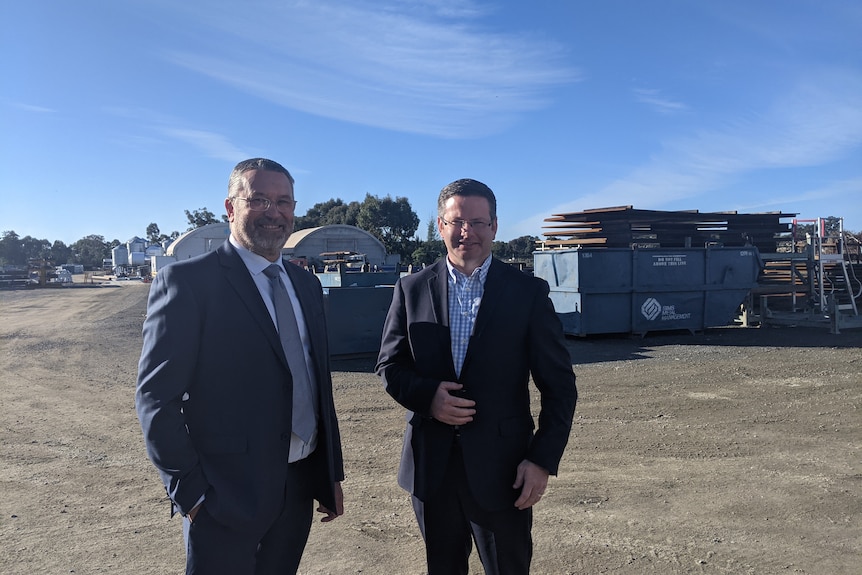 NSW Multiculturalism Minister Mark Coure was present at the launch in Walla Walla and called the scheme a "game changer" for migrants and refugees.
"I think it's a wonderful test case," he said.
"It is a wonderful example for the rest of the nation that a regional town like Walla can open up and welcome our migrants and refugees here in the NSW region.
A "rewarding" contribution
For Ms. Nyirarukundo, it's just exciting to get started.
"It's gratifying to know that I can contribute to the growth and the economy of this country, but also to support the migrants and refugees who are sometimes forgotten."
But she acknowledged that it could be "very, very difficult" to settle in a regional area without a connection.
"We want to do the job so that when people are ready to move here, they are well supported, well received and well received.
"That's another big factor for them to stay here."
Job , updated