Kootenai County Group to Launch Shared Home Program to Meet Housing Needs of Local Workforce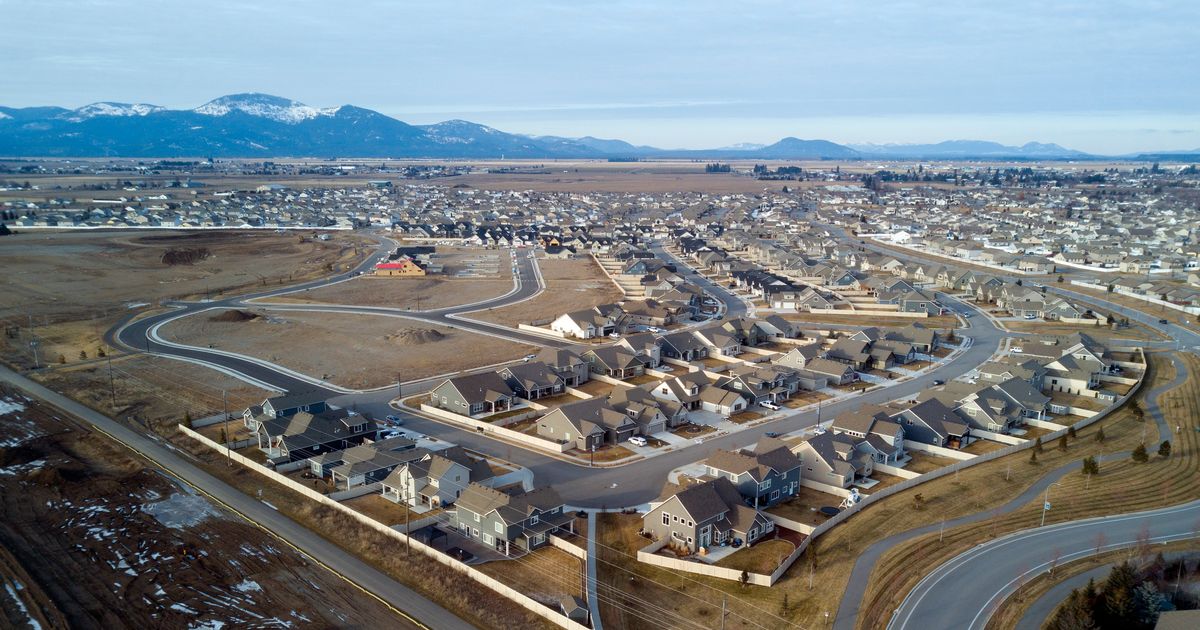 With the median home price in Kootenai County now over half a million dollars, regional employers scramble to find housing for their employees while long-term residents are increasingly shut out of the market – s' they can find a home.
The Kootenai County Regional Housing and Growth Issues Partnership, a coalition of volunteers and more than 40 advisory groups, is launching a solution to increase the availability of affordable housing for local workers through a roommate program.
HomeShare Kootenai County is a program that allows seniors and empty-nesters with extra space in their homes to earn additional rental income by providing housing to other seniors or local workers.
The home-sharing program, which would be the first of its kind in northern Idaho, is expected to launch in 90 days, said Kiki Miller, councilwoman for Coeur d'Alene.
"(Home-sharing programs) have been in place across the country with great success for decades," said Miller, who led the Regional Partnership's training on housing and growth issues. "Our rental market has changed dramatically, as well as house prices. Obviously you can't keep up with the demand but we had the opportunity to look at a national model (home sharing) to follow and organize our own home sharing program which has not been put in place in Idaho.
Kootenai County's home-sharing program would follow guidelines from the National Shared Housing Resource Center, a network of independent, non-profit home-sharing programs.
There are more than 50 home-sharing programs nationwide, including five in western Washington, according to the National Shared Housing Resource Center.
Colocation is a housing solution that meets the needs of people with varied economic and demographic profiles. Landlords offer space in exchange for rent, housekeeping, or a combination of the two, depending on the resource center.
The home-sharing program in Kootenai County would connect homeowners and home seekers, conduct background checks, conduct occasional checks, and provide separation from the agreement, if necessary. Landlords and potential tenants would have the option of a trial stay to see if the match would work, Miller said.
The Kootenai County Regional Housing and Growth Issues Partnership formed a co-living subcommittee with representatives from ElderHelp of North Idaho, Kootenai Health, the Regional Agency on Aging, the Partnership of community action, CDAIDE and United Way.
ElderHelp would initially serve as the nonprofit umbrella for the home-sharing program, which could eventually morph into its own nonprofit, Miller said.
Elderhelp received a $10,000 donation that will pay for start-up costs for the home-sharing program. The organization is also asking for grants that will go toward creating a website for landlords and tenants to connect.
Although the Kootenai County Regional Housing and Growth Issues Partnership has received more than a dozen emails from residents inquiring about the Home Sharing Program, it has yet to enroll any participants as it is still in the planning stage, Miller said.
"We think there's going to be a lot of demand for it, but we want to pitch it in a way that it's successful with the first few games," Miller said. "We're trying to deploy it in a small capacity to make sure we cross the T's and dot the I's."
The home sharing program is one of many solutions the Kootenai County Regional Housing and Growth Issues Partnership is exploring to increase housing affordability and availability in northern Idaho, which has experienced an influx of out-of-area buyers and remote workers moving into the area. during the pandemic.
For several years, regional planners have shared resources and communicated on growth management, housing and transportation. But the pandemic has raised concerns as house prices have soared due to the rise in the number of new residents.
The county's median home price was $535,000 in March, up 21.4% from the same time last year, according to data from the Coeur d'Alene Realtors Association.
More than 32,868 people moved to Kootenai County from 2010 to 2020, resulting in a 23.7% increase in residents and making it the third fastest growing county in Idaho, according to a recent study on housing affordability from the University of Idaho.
In response, Miller and Hilary Anderson, Director of Community Planning for the City of Coeur d'Alene, formed the Kootenai County Regional Housing and Growth Issues Partnership in 2021.
The partnership structure includes working and advisory groups and several volunteer sub-committees that focus on open spaces, land acquisition, schools and rentals, among other topics.
"For me, this is a national issue. It's not just northern Idaho that's feeling this housing crisis," Miller said. "What we're really trying to do as a team here in Kootenai County is to be as proactive as possible and come up with multiple solutions to address this housing crisis."
The University of Idaho housing affordability study indicated that soaring housing prices have made it difficult for employers to recruit and retain employees.
The Unemployment Insurance study, released in December, estimated there were 2,700 unfilled jobs in the county and a loss of $200 million in gross regional product due to a lack of housing for local workers.
Kootenai Health is looking at the home-sharing program as a potential option for traveling nurses, according to the partnership group.
Kootenai Health is Northern Idaho's largest employer with more than 3,700 workers. It faces a labor shortage in part because of the cost of housing in northern Idaho, said Dan Klocko, executive vice president of human resources for Kootenai Health.
Potential recruits struggle to afford northern Idaho's high housing costs, or they can't find housing due to a shortage of available properties, he said. Some out-of-state management recruits find their money doesn't go as far for northern Idaho properties and turn down job offers, he said.
"With the arrival of many retirees, the need for health care is increasing," Klocko said. "That being said, we're going through a pretty tough time with the labor shortage and we have more openings than we've ever had."
CDAIDE, a nonprofit that provides emergency financial assistance and mentorship to hospitality workers, might consider the program a place to refer hospitality workers in need of housing.
"By far, housing is the most important area we support," said Rebecca Gershenson Smith, Executive Director of CDAIDE. "Over 50% of our clients will receive housing assistance and that number has increased as a percentage of overall assistance."
A common occurrence with clients over the past year has been the inability to find accommodation within their budget. Despite working full-time jobs, some rent spots in RV parks, live in tents and cars or couch surf, she added.
"A lot of these people have kids, so it's become a really big issue," she said.
The hospitality industry, which is an integral part of Coeur d'Alene's economy, is facing a staff shortage, with long-serving employees having to leave the area due to housing issues, she said.
The home-sharing program is one of several creative solutions needed to address the housing crisis in northern Idaho, Gershenson Smith said.
"I think that's something people would take advantage of – if there was an opportunity to be able to rent rooms," she said.
"We absolutely need quick and creative solutions to housing problems," she added. "We're not going to be able to get out of this, certainly not quickly. We need budget-conscious solutions.