Deadly explosions hit buildings of Russian occupation officials in Ukraine's Kherson and Luhansk regions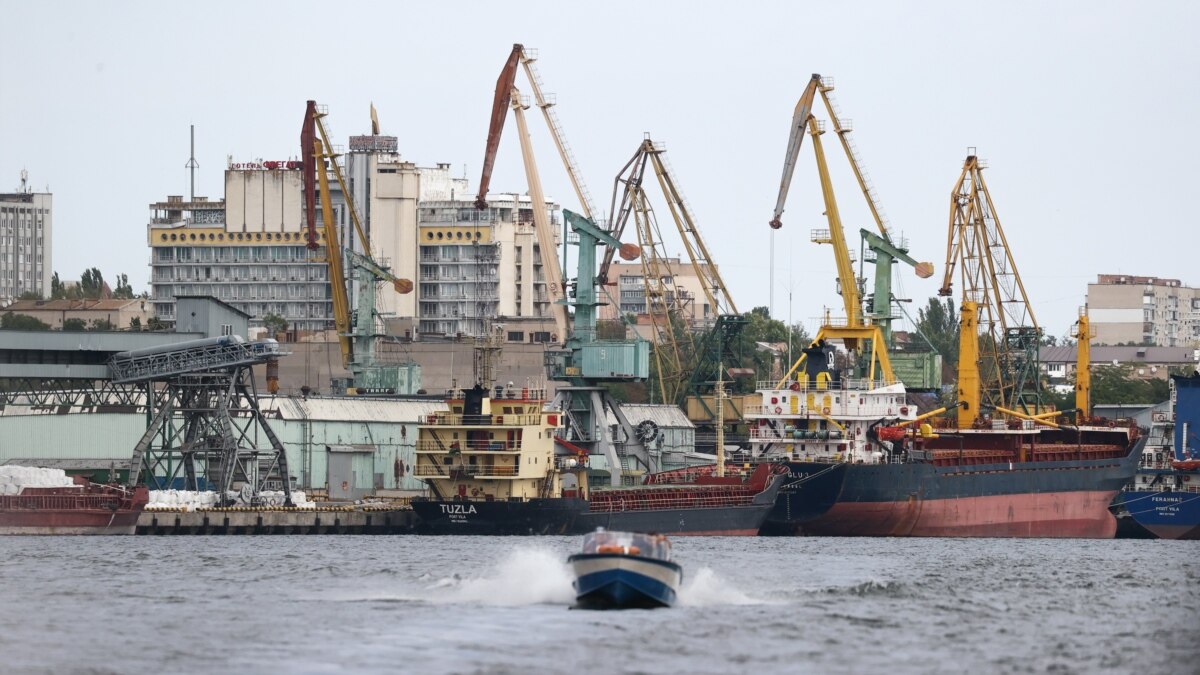 On September 27, Iranians staged a 12th straight night of protests over the death of Mahsa Amini despite a rising death toll and a fierce crackdown by security forces.
Widespread protests have continued in various cities including Tehran, Tabriz, Karaj, Qom, Yazd and many other Iranian cities and towns more than a week after Amini, 22, died while in the custody of vice police for allegedly wearing Islamic attire. headscarf or hijab, inappropriately.
Scenes showing street clashes with security were posted on social media, but activists said an internet blackout was making it increasingly difficult to share videos.
"Iran remains under internet/mobile shutdowns, but some videos continue to come out," said the New York-based Center for Human Rights in Iran.
The semi-official Fars news agency said "around 60" people had been killed since Amini's death on September 16, compared to 41 reported on September 24, but the Iranian human rights group says that at least 76 people were killed.
State television reported that a police officer died on September 27 in a hospital after being injured by rioters in the city of Robatkarim, Tehran province.
Officials said they made more than 1,200 arrests across the country, including the detention of activists, lawyers and journalists. The Committee to Protect Journalists (CPJ) said at least 20 journalists were among those arrested.
WATCH: A funeral has been held for a 20-year-old woman who was allegedly shot dead by Iranian security forces in the town of Karaj, near Tehran. Hadis Najafi was shot six times on September 21 during ongoing nationwide protests following the death of Mahsa Amini.
Many students, high profile activists, rights defenders and intellectuals have also been arrested in recent days, including Majid Tavakoli and Mohammad Reza Jalaeipour.
The daughter of former President Akbar Hashemi Rafsanjani has been arrested for inciting a protest, the Tasnim news agency reported.
Students in Tehran and other Iranian cities have often chanted the slogan "The streets are covered in blood, our teachers are silent" during rallies in recent days.
Several Iranian university professors have responded by refusing to attend classes or resigning.
One of the first was Lily Galehadaran, a member of the academic faculty of Shiraz University of Art.
"I was interrogates several times in the intelligence department of Shiraz and Tehran, but I continued to teach thanks to the love of my students. But today I quit my job because of the love I have for them," Galehadaran written in his resignation letter.
Ammar Ashuri, a professor who resigned from the faculty of art and architecture at Azad University in Tehran, said he was pressured and threatened by university security officers because of the messages and stories he posted on Instagram.
Nasrollah Hekmat, a prominent Iranian philosopher and professor of philosophy at Beheshti University, also joined the protesting students.
"Today I consider myself your student and you are my teacher. Only God knows that in these few days I have learned more from you than in my entire life", Hekmat written in a letteradding that "as long as the students protest, I will not organize any classes".
During a protest in the town of Qamishli on September 27, several women cut their hair, threw it to the ground along with their headscarves and set the pile on fire.
"Long live freedom. Women demand a free life. The revolution is in our hands," chanted the marchers. "Women, life, freedom!"
State media called protesters 'hypocrites, rioters, thugs and seditionists', while state television said police clashed with 'rioters' in some towns and fired gas tear gas to disperse them.
US Secretary of State Antony Blinken has urged Iran to "end its use of violence against women to exercise what should be a fundamental freedom".
He told reporters in Washington that the United States stands with "all those who exercise the universal right to peaceful protest."
Germany summoned the Iranian ambassador over the crackdown, Canada announced sanctions and Tehran called in British and Norwegian envoys.
A hardline lawmaker has slammed protesters for removing their headscarves.
"These rioters are there to prostitute themselves," said Mahmud Nabavian, quoted by Fararu, a news site. He suggested that removing the headscarf was tantamount to being naked in public to attract male attention.
The senior cleric, Grand Ayatollah Hossein Nouri Hamadani, used more conciliatory language.
"There is a need for officials to listen to people's demands, solve their problems and be sensitive to their rights," Hamadani said, according to IRNA.
With reporting from Reuters, AFP and AP; Ardeshir Tayebi contributed based on an original story in Persian by RFE/RL's Radio Farda