construction workforce slammed by COVID isolation rules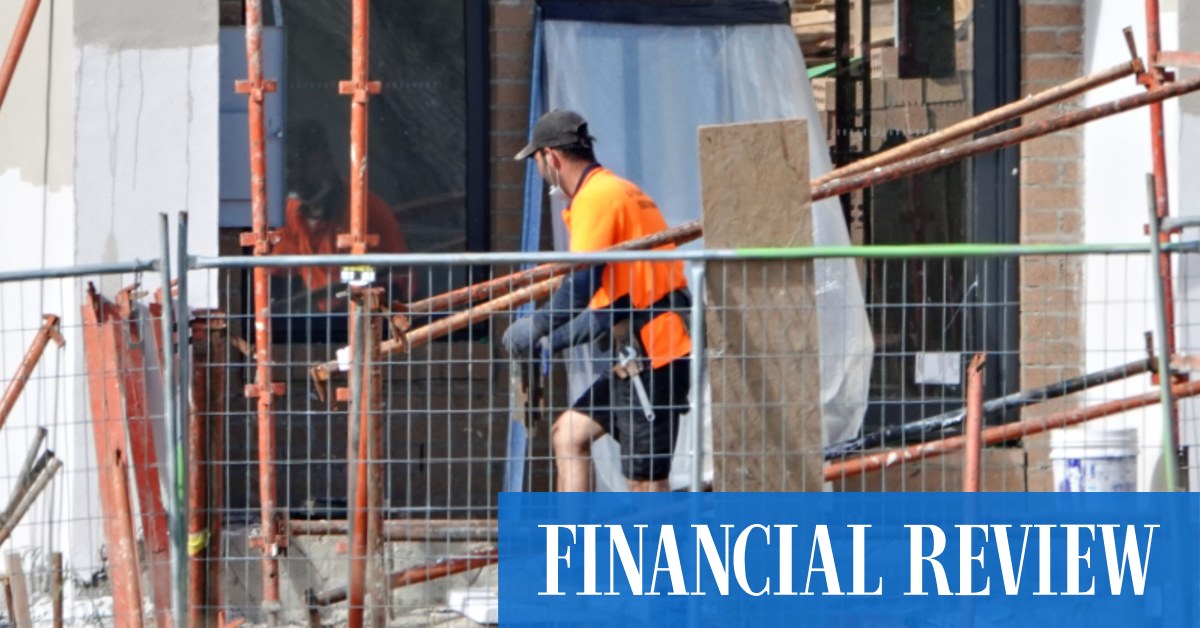 Commercial construction is the fastest growing sector, with the sub-index measuring activity rising 4.5 points to 63.3.
A score above 50 in the index indicates growth and the further the score is from 50, the faster the rate of growth. A score below 50 indicates a contraction and the lower the number below 50, the faster the rate of decline.
Apartment construction, however, picked up the most, with a jump of 6.3 points taking activity in this sector to 56.3, while growth in single-detached house construction slowed to 54.2 from 58, 9 in February.
A year after the federal government's incentive payments to homebuilders ended, demand for single-family homes remained strong, said Tom Devitt of the Housing Industry Association, which sponsored the monthly report with Ai Group.
"Homebuilding activity continued to expand after the drag of the omicron epidemic and higher than usual annual leave take," he said.
"Availability of land, labor and materials is the main constraint for builders, rather than lack of demand. Associated affordability issues in the single-detached home market are likely to increase the attractiveness of units, townhouses and apartments, particularly to returning overseas migrants, students and tourists.
The overall index rose 3.1 points to 56.5, pushing it further above the 12-month average of 52.5.
The new orders index, an indicator of future activity, rose only 0.3 to 55.7 points.