Advocating for fire safety engineering as a profession and extinguishing women's fire challenges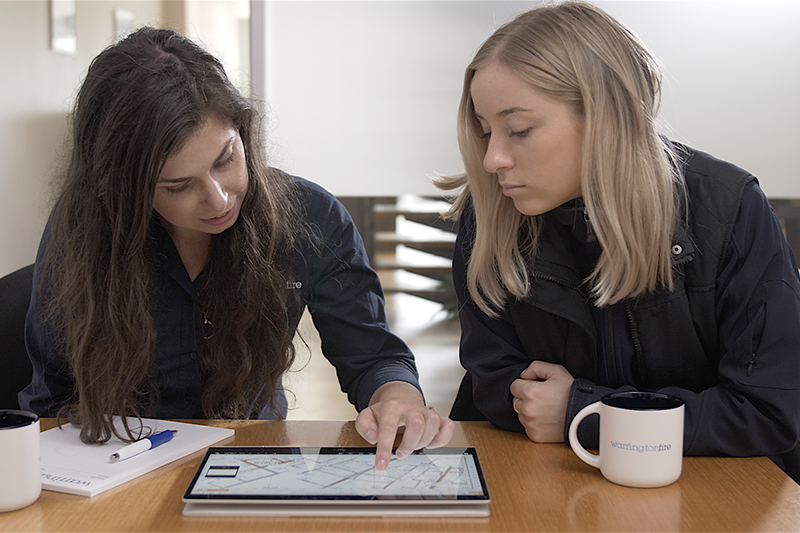 IFSEC interviews
James Moore
Amy Dowie, an award-winning fire safety engineer at Warringtonfire Australia, has blazed a unique path so far in fire safety engineering, a calling many may not even realize exists. She explains why she became involved in the industry and how she went on to coordinate and manage a range of projects and developments across Australia.
Currently working on her Masters in Fire Protection Engineering, Amy also talks about some of her personal struggles during her early days as a woman in a male-overrepresented industry, barriers to integrating young female engineers into safety fire, and tells us about her next chapter of motherhood.
IFSEC Global (IG): Hi Amy, how did fire safety engineering materialize as a career for you?
Amy Dowie (RA): Maths and science have always interested me – once my mother gave me science books as an Easter present and I was in heaven! As I was growing up and going through high school, engineering naturally appealed to me, and that led to me doing my bachelor's degree at the Australian National University, where I majored in electrical and biomedical engineering.
My first involvement in the construction industry was through a part-time job I had in college. During my studies, there was a lot of construction going on on campus, so I helped represent students with disabilities and communicated their needs and concerns regarding access to buildings and around buildings.
It was towards the end of my undergraduate studies that I joined the fire protection industry. After seeing an advert for Warringtonfire, the company I work for now, I thought that sounded pretty exciting so I started working for the company part time. Shortly after, I made the decision to stay and pursue a career as a graduate fire safety engineer.
IG: What have been your most rewarding projects?
AD: One project I am particularly proud of was undertaking an extensive combustible lining audit. Although I was only 18 months into my career, I managed risk assessments on 106 buildings across 70 sites, all in just two months and during the COVID pandemic. Balancing safe working practices on site was admittedly very intense, as everything had to be done in person, with finding the data we needed. This was vital work to ensure the safety of the occupants of these buildings, some of which were hospitals and schools.
Because of the project, and because I was able to deliver such a large undertaking on time and with a high level of customer satisfaction, it helped me win the Young Achiever of the Year award from the Fire Protection Association of Australia, which I was very grateful to receive.
As part of more recent work, I worked on a fire safety plan for an electric vehicle (EV) parking lot. Technically this has been quite a challenge as guidance for the EV industry is not yet widely available so we try to specify suitable fire safety systems based on limited research.

IG: What obstacles do you see in making fire safety engineering a possible career option, especially for women?
AD: A big problem is the lack of awareness of the whole engineering industry. People do not realize that fire safety engineering exists, nor that it is a possible profession. Many people I work with in the industry never expected to work in fire safety, even though it is so rewarding.
Another factor is that you cannot study fire safety engineering at undergraduate level in Australia, which makes it difficult to share the profession. This means that a multitude of young female engineers are potentially overlooked, year after year.
However, we are doing what we can at Warringtonfire (formerly known as Defire) to change that. We attend college career days to expose and encourage students in the industry, and I'm a big proponent of programs that enhance understanding of fire safety engineering. However, I think more can be done to bring about changes at the industry level.
IG: As a woman in the industry, what has been your experience and what does the future hold for women in the field of fire engineering?
AD: While other sectors aim for a fair gender distribution, 25% female representation is currently a more realistic goal that the construction industry is aiming for. Although it's not easy, it's something that is important to me and to take a step forward.
When I first started out as an engineer, I was often the only woman in stakeholder consultation meetings. Not only that, I would find that I would also be the youngest. Being in such an environment, I found it quite intimidating at first to have to assert myself. However, it makes all the difference, in my experience, when you're not the only woman in the room. That's why I like to be proactive.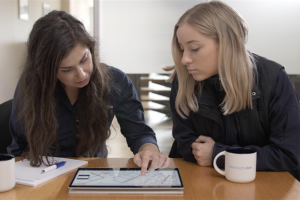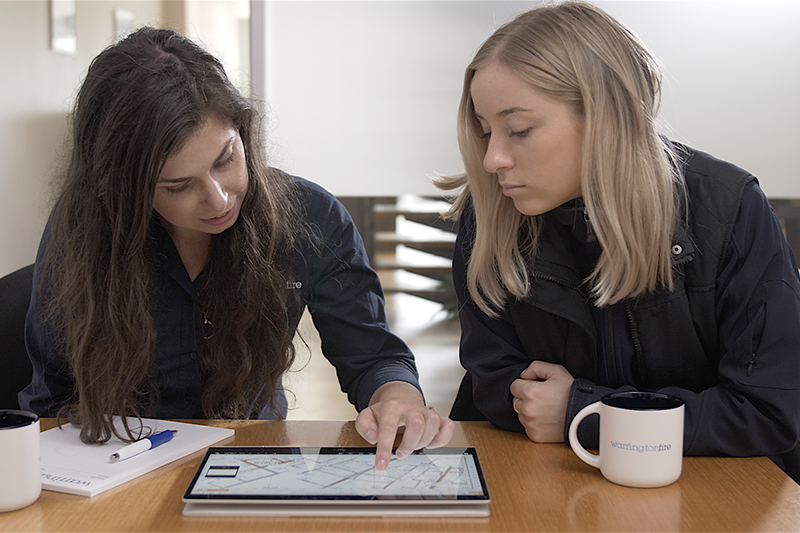 For example, I joined the National Association of Women in Construction (NAWIC), and through the association, I helped organize many events and support the local community. Warringtonfire also sponsors the Canberra chapter of the NAWIC, which makes me feel very supported.
I think things are definitely going in the right direction and you can definitely feel the cultural shift that is happening across the country. It's a bit slower when you compare construction to other industries, but I'm optimistic. There are several ways to be an engineer.
For me personally, I hope to have completed my Masters by the end of next year and by the time this interview comes out I will experience life as a new mother and figure out when I will return to work. Inclusivity is not something I had really considered before finding myself in the position I am in now. Fortunately, Warringtonfire offers generous maternity support, which gives me peace of mind and allows me to think about how and when I will return. In the meantime, I will stay involved in the industry and there are still a few social work opportunities I have to look forward to while I'm on leave!
To learn more about fire engineering and Warringtonfire, click here.
Subscribe to the weekly IFSEC Global newsletter
Enjoy the latest fire and safety news, updates and expert opinion delivered straight to your inbox with IFSEC Global's essential weekly newsletter. Subscribe today to ensure you're never left behind by the rapidly changing industry landscape.
Register now!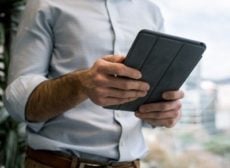 Related Topics