Aboriginal Tent Embassy Marks 1788 Illegal Occupation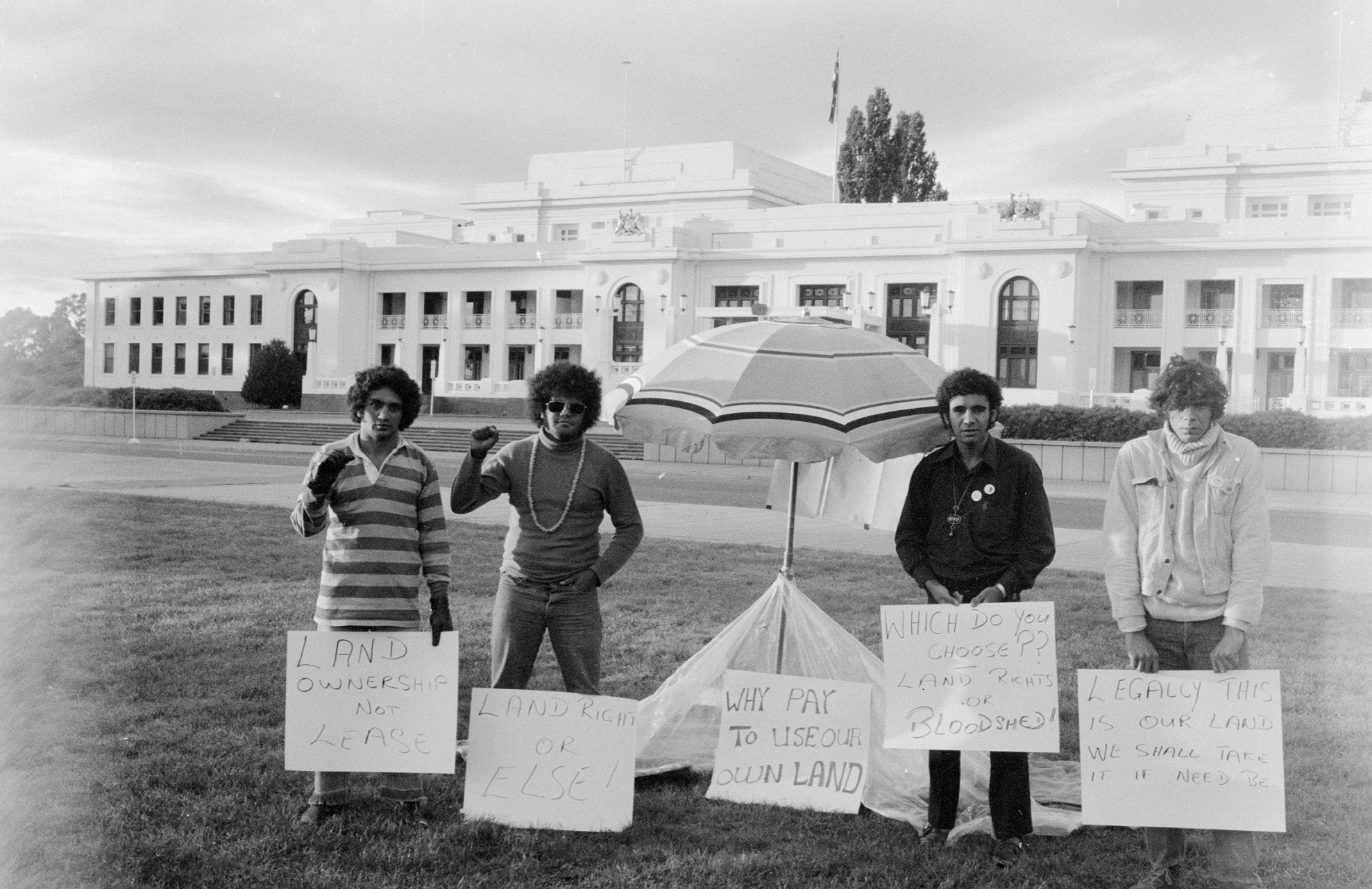 The day of the invasion in 1972, when the Tent Embassy was established, dawned in Sydney, New South Wales.
As far as I have been able to tell, the story does not relate what the day in 1788 was like when Captain Arthur Phillip sailed into what is now known, variously, as Port Phillip and Sydney Harbor with his flotilla of ships and their cargoes of unfortunate humans judged little better than animals.
Behind this trip was Britain's need to find accommodation for its criminal elements, other than the rotting carcasses, where they were held in abject conditions.
By the time Phillip landed he already knew that Cook had "taken possession" of the entire east coast of this continent in the name of King George III.
There was therefore no need in the British book to enjoin Phillip to ensure the sanctity of the lands of the local indigenous peoples, although he wrote that "[Aboriginal] lives and livelihoods had to be protected".
To date, this injunction has never been obeyed by any foreign leader or national government.
However, it does not appear from the historical record that Phillip had received, or sought to receive, advice from the President of the Royal Society, Earl Morton, that Aboriginal peoples "[are] the legal possessors of the different regions they inhabit… No European nation has the right to occupy any part of its country without its voluntary consent.
There is little or no public mention of Paul Coe of the Wiradjuri people, who had started law at the University of NSW the same year as me, and who helped establish the Indigenous Legal Center in Redfern. Highly intelligent and committed to the fight for land rights, equity and justice for Indigenous Australians, Coe coined the slogan that has become the clarion call of those involved in establishing the Aboriginal Tent Embassy in 1972: "We have never ceded our sovereignty. "
It was something powerful. The concepts of an Aboriginal Embassy and the non-surrender of our sovereignty captured the imagination of those who visited Canberra that day.
I joined a bus, in a fleet of buses, traveling from Sydney to Canberra. My traveling companions included students, dock workers, construction workers, teachers, doctors, lawyers, politicians, housewives and husbands – people from all over society. The atmosphere in the buses was electric.
Months later, after becoming prime minister on December 6, 1972, Gough Whitlam returned his land to the Gurindji people of the Northern Territory. It was a poignant ceremony. For centuries in Britain transfers were made by one party taking a handful of land from the land on which the parties stood and pouring it into the hands of the party taking possession of the land. It wasn't just symbolic: it was a fact: "I give you this land".