SunLive – BOP Workforce Plan Calls For Workforce Equity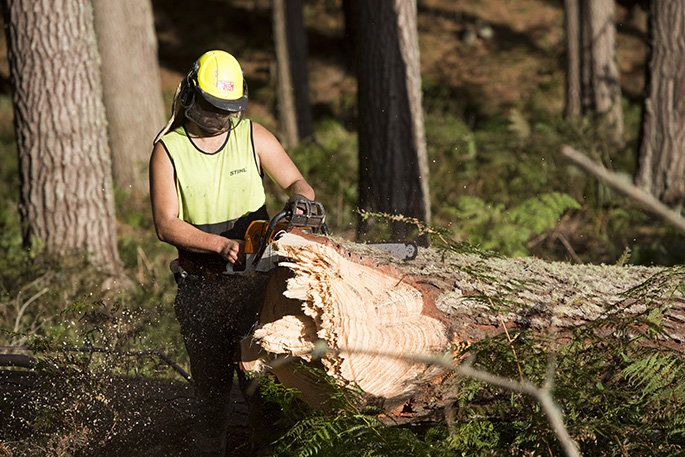 The first regional workforce plan for the Bay of Plenty was launched at Whareroa Marae on Friday and outlines the planning required for a more skilled workforce compared to a decade ago.
It also highlights the agriculture, forestry and fishing industries as important contributors to the region's economy.
The most important relationship forged in the plan produced by the Bay of Plenty Regional Skills Leadership Group – RSLG – is with Maori as a partner in Te Tiriti.
"To uphold our commitment to ensure iwi/Maori can exercise their tino rangatiratanga and maintain their mana motuhake over their own affairs, the basis of our plan is 'mā te Māori, mō te Māori'," the RSLG Co-Chair said. , Turi Ngatai.
The plan's aspirations "are designed to advance equity in our workforce," says Co-Chair Dr. Chris Tooley.
"This is especially true in the work required to partner with iwi/hapū and Maori employers around their approaches to supporting workers as we seek opportunities to improve Maori resilience."
The RSLG is already working alongside the Manawa Tū Work for Life Centre, supporting community workforce resilience and digital connectivity in Murupara, to see what steps can be taken to scale up and scale up their efforts.
With a more skilled workforce and the focus on lifelong learning needed to deliver a prosperous future, the RSLG says it is vital that the region's higher education system aligns its performance on its needs, throughout the region.
Maori youth are crucial to the future well-being of the region, and the regional workforce plan includes actions to increase Maori engagement and participation in higher education and high-intensity industries. knowledge-intensive such as science, engineering, professional services and creative industries. It also identifies critical general capabilities such as invention, innovation and entrepreneurship as important skills for the future economic success of the Bay.
The RSLGs were created to identify and support better ways to meet future skills and labor needs in the regions through improved coordination and workforce planning.
The regional workforce plan highlights trends in labor supply and demand for the Bay of Plenty region and identifies changes needed from regional and national stakeholders to enable central and local government to better plan and address future skills shortages.
RSLGs are regionally based and led, supported by a regional and national team of data analysts, advisers and workforce specialists at the Department of Business, Innovation and Jobs. The groups work closely with local, regional and national initiatives, including the six Workforce Development Councils.
The Bay of Plenty Workforce Plan is available on the MBIE website: mbie.govt.nz/bay-of-plenty-rslg.