Regina Coeli workers claim victory as hostel occupation ends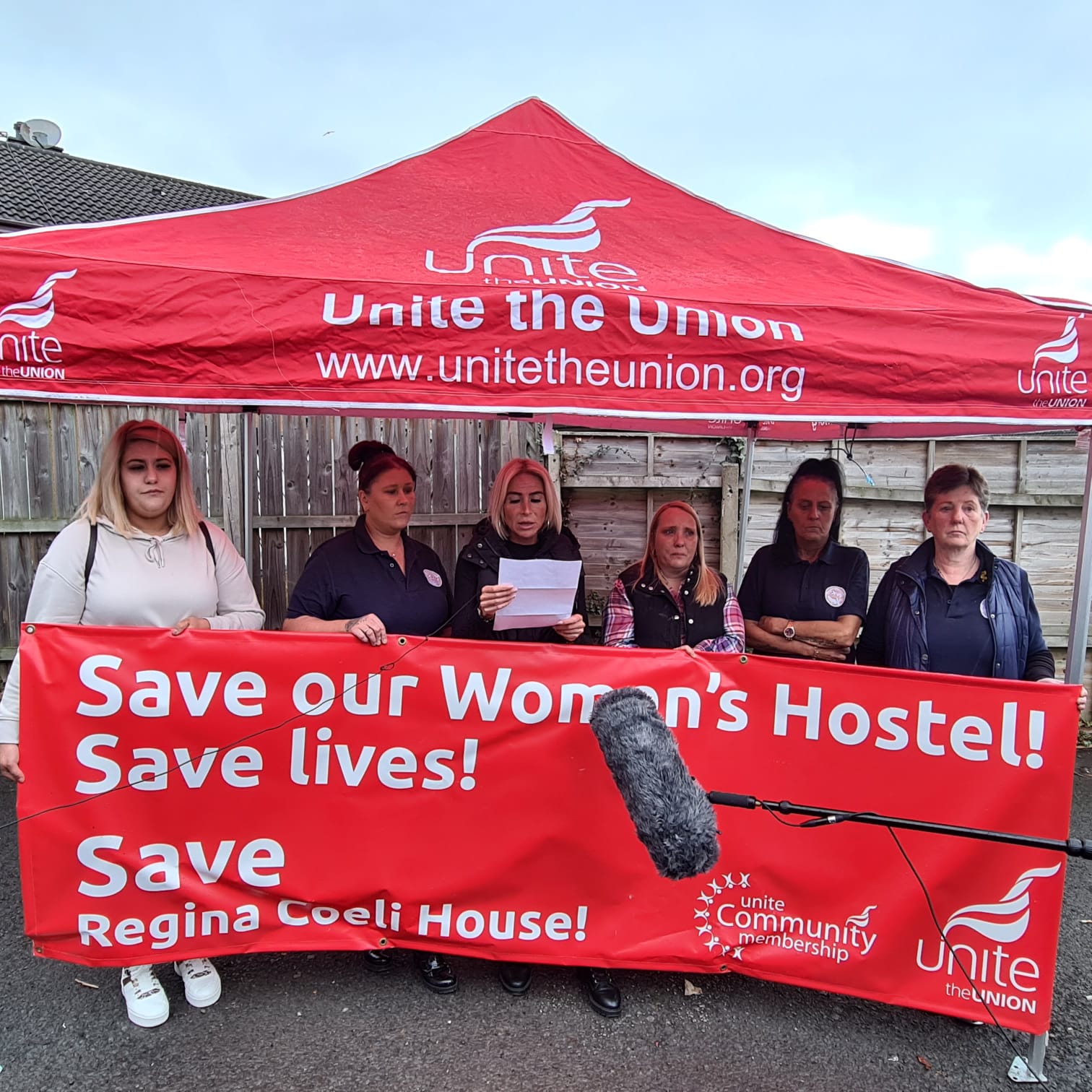 A 'WORK IN' occupation to prevent the closure of a west Belfast women's hostel has come to an end.
Members of Unite the Union occupied the Regina Coeli House following revelations that it was to close. The decision was made by a management committee that ran the facility owned by the Legion of Mary.
Workers ended their protest yesterday and claimed victory in their fight 'to safeguard supported housing for vulnerable and homeless women'.
They said the Department for Communities and Housing Executive had announced 'improved and expanded service for homeless women, including a women-only hostel' which will be 'funded and available in May'.
During their occupation, the workers were suspended and threatened with legal action. They were then fired by the management committee. They had asked the Legion of Mary to return the hostel to public use, with services provided by the Housing Executive.
Announcing the end of the occupation, Regina Coeli worker Emma McCann said: 'Our position has always been that the Legion of Mary should do the right thing and hand over this building, that the management committee should take step back and let that happen – shamefully they didn't.
"This management committee acted in a brutal way, threatening workers with legal action and firing workers two days before severance pay started – we are glad they are no longer in charge of this vital service.
"We would have liked the political establishment and the housing executive to have had the courage to run this service directly, but we recognize that we have won an important victory in ensuring that the service will not only continue, albeit in a different location, but will be extended."
People Before Profit Cllr Fiona Ferguson said: 'It has been a privilege to stand alongside the women who have occupied Regina Coeli Hostel. They have refused to accept the loss of a vital service for women and they are heroes in my eyes."
Do you have anything to say on this issue?
If so, why not send a letter to the editor via this link?