Latinx@Work: Preparing tomorrow's workforce today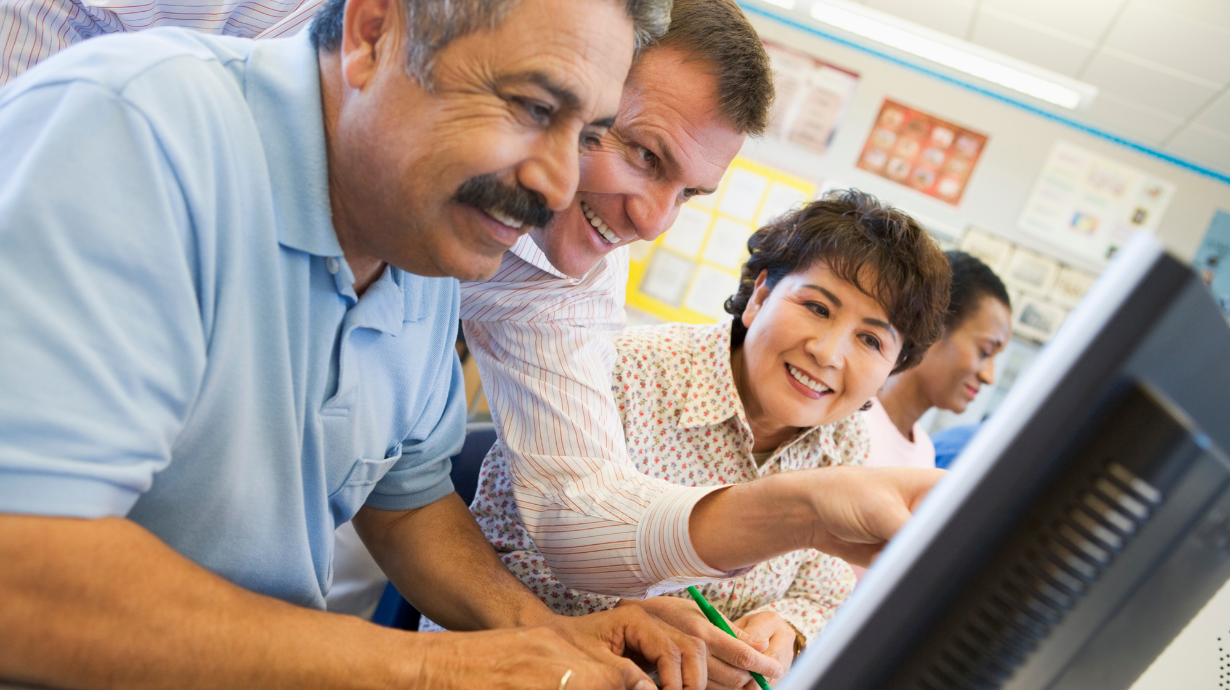 NEW YORK, NY – Far too many people, especially those in marginalized communities, face barriers to acquiring digital skills, which limits their ability to interact effectively online. Without essential digital skills, people who are already struggling to keep pace with our economy risk falling further behind. Our country must close this digital skills gap, not only to prevent the worsening of economic disparities, but also to preserve our country's economic leadership.
Broadband connectivity and digital skills are essential to interacting with today's world and driving our economy forward. We all know that basic digital literacy is needed to work and learn remotely and access healthcare and other services. But digital skills can also create new career opportunities, allowing workers to move from lower-paying jobs to better-paying ones. Additionally, a digitally savvy workforce increases our country's productivity and ability to compete abroad. Digital equity – the notion that all individuals and communities should have the skills, technology, and ability to fully participate in our society and economy – is fundamental to America's growth and prosperity. .
Fortunately, policymakers recognize the importance of digital inclusion and have made it a national priority. Last year, through the Infrastructure Jobs Investment Act, Congress made a historic investment of $65 billion to help bridge the digital divide and ensure that all Americans have access to reliable, affordable, high-speed broadband. As part of this investment, the Digital Equity Act dedicated $2.75 billion to establish programs that promote digital inclusion and equity.
This is a good start. But preparing today's workers for the 21st century economy will require the cooperation and commitment of a wide range of stakeholders. Governments, businesses, non-profit organizations and educators all have a vital role to play. We are in an economy that demands digital skills, and this need is all the more urgent given the current labor shortage.
At Verizon, we're tackling the problem head-on. Together with UnidosUS, the largest Latin American advocacy and civil rights organization, we helped develop and fund an innovative program, Latinx@Work. This program helps teach basic digital and job readiness skills to the Latino community and provides laptops and Wi-Fi hotspots.
To date, Latinx@Work has helped hundreds of participants in nine cities develop and hone their technology skills. The program enabled more than half of the participants to access additional employment or training opportunities. With 29 million Latino workers in the U.S. workforce, helping this community is critical to advancing our nation's job readiness.
Additionally, to unlock the potential of the entire American workforce, we are committed to preparing 500,000 workers for the jobs of the future by 2030. To help achieve this goal, we have developed "Verizon Skill Forward," a free online boot camp that provides technical and non-technical training for tech careers through a partnership with Generation, a global nonprofit that provides training and internships. We've also partnered with Jobs for the Future, local nonprofits, and community colleges across the country to bring even more expertise to this program and expand its reach. Together, we teach workers new digital skills and help them secure long-term jobs and internships. In 2021, we began offering Latinx@Work graduates the opportunity to enroll in Verizon Skill Forward so they can continue on their path to computer-focused careers.
With headlines lamenting the current labor shortage and studies showing an increased demand for workers with digital skills, now is the time to invest in our labor market to make it more resilient, productive and inclusive. The American workforce has made the United States one of the strongest economies in the world, and our workers deserve opportunities to retrain and retrain for the future. Investing in our country's human capital will not only bring greater prosperity to families, but will ensure that the United States remains an economic leader for decades to come.