City Snapshot: Investors call on Sainsbury's to pay a living wage | News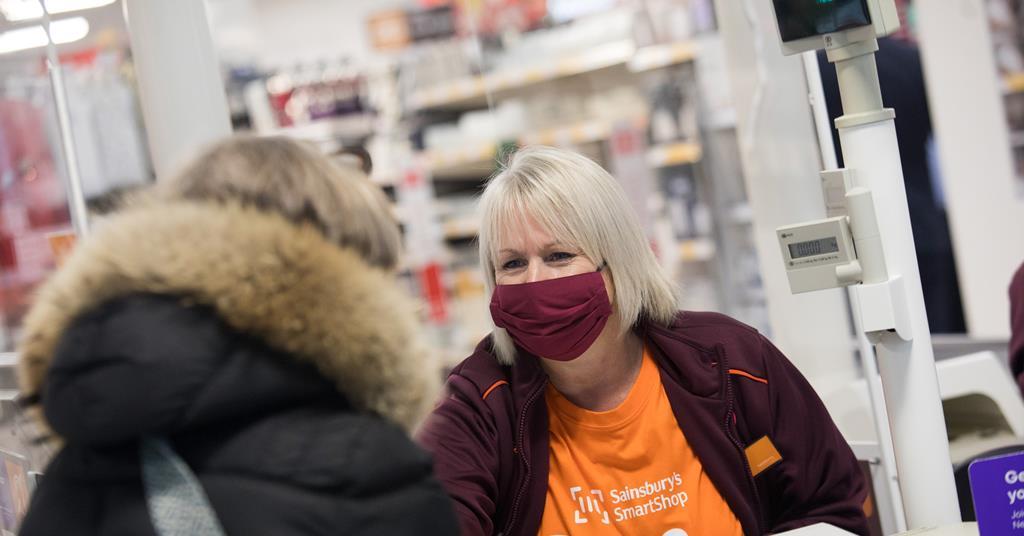 A coalition of investors managing £2.2bn in funds have tabled a shareholder resolution to demand that Sainsbury's pay all of its workers a living wage.
The actions, which are the first shareholder resolution calling for a listed company to become a Living Wage Accredited Employer, are led by responsible investment NGO ShareAction and include the UK's largest asset manager, Legal and General Investment Management, and the largest workplace pension plan, Nest and 108 individual shareholders.
ShareAction said Sainsbury's workers are facing a cost of living crisis amid runaway inflation.
The Independent Food Aid Network reported that it had seen an increase in the number of supermarket workers using their food banks during the pandemic, while research by Organize found that one in three Sainsbury's employees regularly worried about putting food on the table.
In January, Sainsbury's announced new pay rates for its directly employed staff, with a basic hourly wage of at least £10 per hour. The new rates will match the actual living wage of staff in central London and outside the capital. However, its rate of £10.50 per hour for workers outside London is considerably lower than the actual living wage for that region (£11.05).
In addition, Sainsbury's has made no commitments regarding the pay of third-party staff, such as cleaners and security guards, who ShareAction says represent 'the most vulnerable workers in the most precarious work'.
"Excluding third-party staff from pay raises incentivizes companies to increase their reliance on outsourcing, reinforcing the growth of precarious work," the group said.
Additionally, Sainsbury's has not committed to wages continuing to rise in line with the cost of living in future years. Accreditation as a living wage employer would remove that uncertainty and ensure all workers have a wage they can live on, ShareAction said.
Martin Buttle, Head of Good Work at ShareAction, said: "Low-paid workers in the supermarket sector are being hit extremely hard by the rising cost of living, but we all owe them so much in the wake of the pandemic.
"We hope this resolution will catalyze long overdue changes. Managers of all supermarkets that are not accredited as Living Wage employers should ask themselves why not and take action to fix things through their workforce before their investors force the issue.
As this resolution is tabled at Sainsbury's, coalition investors are making the same request to all UK supermarkets and will send letters to this effect next week.
Diandra Soobiah, Head of Responsible Investing at Nest, said: "We want to see sustainable, long-term business decisions from our portfolio companies, such as paying staff and their contractors for a living wage.
"Research shows that fair pay helps maintain a more productive and motivated workforce that is likely to stay with the organization longer. That's why we've co-filed this shareholder resolution and will continue to encourage the major UK companies in which we invest to become Living Wage Accredited Employers.
"We have all seen firsthand the important role supermarket workers have played during the pandemic, a timely reminder that a company's most valuable asset is its workforce."
Shareholders will vote on the measure resolution at the supermarket's AGM in July, with the motion requiring 75% shareholder approval to pass.
morning update
Global brewer Heineken has announced that it will pull out of the Russian market due to the country's war with Ukraine.
Heineken said he was "shocked and deeply saddened to see the war in Ukraine continue to unfold and escalate."
He had previously announced that he would stop new investments and exports to Russia, that he would end the production, sale and advertising of the Heineken brand and that he would not accept any net financial benefit or profit. of its activities in Russia.
However, he concluded today that his ownership of the business in Russia is no longer "sustainable or viable in the current environment".
He said he was aiming for an orderly transfer of the business to a new owner in full compliance with international and local laws.
"To ensure the continued safety and well-being of our employees and to minimize the risk of nationalization, we have concluded that it is essential that we continue with recently reduced operations during this transition period," he said. .
It will guarantee that the salaries of its 1,800 employees will be paid until the end of 2022 and "will do everything possible to preserve their future employment".
Heineken said it will not benefit from any transfer of ownership and will therefore take a €400 million write-down on the business.
"Once the transfer is complete, Heineken will no longer have a presence in Russia," he said. "We continue to hope that a path to a peaceful outcome emerges in the short term."
Separately, Domino's Pizza Group has appointed Tracy Corrigan as an independent non-executive director, effective May 5.
From 2014 to 2020, Tracy served as Chief Strategy Officer of Dow Jones & Company, where she oversaw that company's digital transformation. She previously held several senior management positions with Dow Jones and the Financial Times.
She will be a member of the Board's Sustainability and Nominating and Governance Committees.
Chairman Matt Shattock commented, "Domino's Board of Directors has been transformed over the past two years and is more diverse than ever, with a rich mix of talent and experience around the boardroom.
"Domino's is a digitally driven company, with over 91% of system sales generated through digital channels. Tracy has extensive business experience as well as in-depth experience improving businesses' digital capability and optimizing revenue generation. Tracy's skill set will be very complementary to consulting. I am delighted to welcome Tracy to Domino's.
In the markets this morning, the FTSE 100 is up 0.3% to 7,508.1 pts.
The first to fall include Deliveroo, down 1.2% to 112.5p, THG, down 1.2% to 82.7p and B&M European Value Retail, down 1% to 554p.
Risers include McColl's, up 7.4% at 2.35p, Glanbia, up 4.8% at €10.90, McBride, up 3.7% at 45.1p and Nichols, up 2.8% to 1,380 pence.
This week in the city
Another fairly quiet week in the City is highlighted by monthly figures from Kantar Grocery on Tuesday.
In terms of corporate news, tomorrow will bring full-year results for AG Barr and McCormick's first quarters in the US.
Also in the United States, Boots owner Walgreens Boots will report second-quarter results on Thursday.