Building a future-ready workforce with the power of two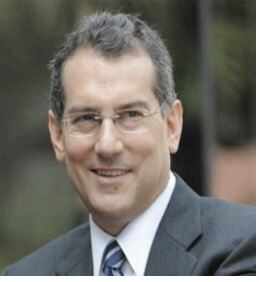 Over the past two years, the changing nature of the pandemic has changed the way organizations think about digital transformation. Companies have reset and reprioritized their resources to drive better business outcomes by embracing automation as a critical part of their business transformation strategies.
The evolution of robotic process automation (RPA) over the past two decades has demonstrated the powerful results that can be achieved and best used in these turbulent times. In India, the RPA market is growing to help agile organizations rethink a system-wide framework as businesses prepare for the future of work. According to IDC, by 2025, the market is expected to grow at a compound annual growth rate (CAGR) of 20.2% over five years and total revenues will reach an impressive US$7.8 billion in India. However, it is important to note that while automation is the central cog, supporting technologies that accelerate the "smartness" of RPA, such as optical character recognition (OCR), artificial intelligence (AI) and process mining, are not as well adopted. Therefore, it is imperative to move from basic RPA to intelligent business automation to the future-proof legacy RPA already in place.
To enhance the potential of human workers in the digital age, organizations need to unify the workforce with people working with digital workers – essentially forming The Power of Two, to augment existing business capabilities.
With digital workers, working around the clock is possible
Digital workers on intelligent automation platforms can learn and perform human-like business processes, relieving human workers of repetitive and mundane administrative tasks. They streamline work processes and, more importantly, free up human workers to perform work of greater value and elevate their sense of purpose in the organization. Record levels of productivity can be achieved when human and digital workforces collaborate, resulting in time and cost savings and, most importantly, better business results. In addition to improving employee work experience and streamlining internal workflows, implementing AIOps also improves customer satisfaction.
IDC predicts that by 2025, artificial intelligence for IT operations (AIOps) will become the new normal for IT operations, with at least 40% of large enterprises adopting AIOps solutions to automate core systems management processes and computer services. Increasingly, organizations are leveraging technology tools to create innovative business solutions and accelerate their digital transformation journeys.
For example, Coca-Cola was able to automate over 50 processes across multiple SAP systems. Thanks to a smart digital workforce, they have also managed to go from an 8-hour workday to a 24-hour day without additional staff, leaving their human workforce the ability to enrich customer experience and simultaneously increase their business returns.
Organizations need a concerted transition to intelligent automation
Although processes are streamlined and flaws in faulty operations are identified during routine assessments, they are not always resolved. Aspects such as process fragmentation, resistance to change, and lack of a clear vision within the organization can act as barriers to the adoption of automation at scale. Identifying business processes that require automation and implementing them quickly and efficiently are important steps in formulating the business transformation strategy.
The implementation of intelligent automation solves the problems of process fragmentation when business units are managed in a polarized workflow, which risks oversights and delays. To facilitate a more accurate assessment of system boundaries, intelligent automation platforms, such as Blue Prism, offer a robotic operating model that assesses organizational business processes.
Reinventing the future of work
The future holds unlimited possibilities for AIOps advancements as intelligent automation continues to become more sophisticated and AI continues to amplify the capabilities of digital workers.
We're approaching the point where people will work with a digital co-worker the same way they work with any other co-worker, directing them to tasks, trusting them to understand and contextualize instructions, and then collaborating and taking feedback on the results. With a clear vision and strategy for intelligent automation, organizations can strengthen the proof of concept for implementation and execution. To enable acceleration of the business value of automation time, C-suite executives and IT decision makers must work together to avoid hasty or purely tactical implementation. When employees realize that digital workers enhance their capabilities rather than replace them, future-ready companies can usher in a new era of productivity through a unified human and digital workforce.
END OF ARTICLE